Case Study: How IoT Can Drive Efficiency in Waste Management
Case Study: How IoT Can Drive Efficiency in Waste Management
There's cash in trash, especially if you're a waste hauler.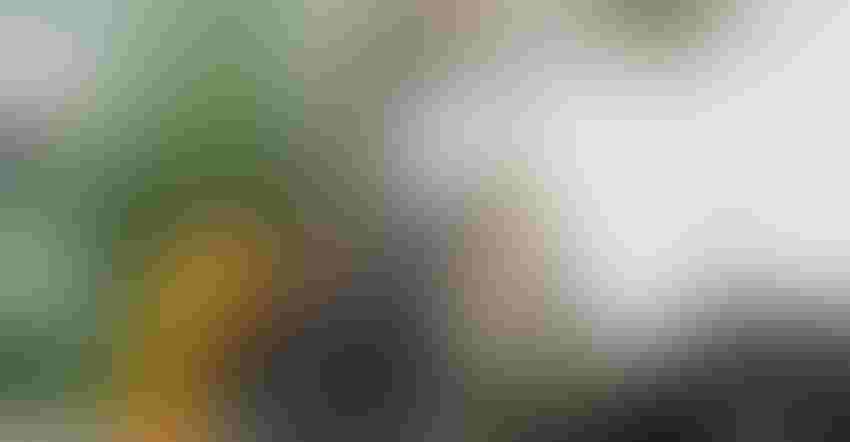 By IoT World Today staff
Waste containers are everywhere—behind restaurants, retail stores, and hotels, at office buildings, and on construction sites. But picking up trash has traditionally been an inefficient operation. Haulers have been compelled to empty all of the containers on a given route, regardless of whether individual containers were empty, partially full, or spilling over. This system is itself wasteful with respect to labor, fuel, and maintenance costs.
San Francisco-based Compology is working to tackle the problem through data collection. The company uses sensors, installed into waste containers, to collect data that is then analyzed and presented through web-based software. Compology's technology measures and predicts the fullness level of the waste containers, allowing haulers to schedule and route drivers to empty just the containers that need attention. Compology provides waste haulers with access to data and insights that address these inefficiencies, also enabling them to improve their customer service.
Reliable Connectivity Anytime, Anywhere
Compology's offering helps waste haulers maximize route efficiency, driver productivity, and container use through its software platform that analyzes data provided by the company's rugged sensors. The sensor includes a camera used to capture high-resolution images, a GPS for location tracking, an accelerometer for movement, and a battery with five years of life. Each sensor also includes a cellular modem needed for sending data collected wirelessly.
"We looked at a number of different communications technologies, and came to the conclusion that if we needed our sensor to work everywhere we had to use the cellular network," says Ben Chehebar, Compology co-founder. "You have to make sure your antenna can get a signal anywhere, including up in mountains and in middle of the desert. For us, it was selecting an antenna with the performance that would allow us to  deploy sensors to any location and be confident that they will be able to send data back to us."
Compology turned to leading antenna manufacturer Taoglas, selecting its PA.710 Wide-Band 2G/3G/4G LTE antenna and the CGGP.25.4.E.02 GPS/GLONASS dual-band patch antenna. The PA710 ceramic antenna not only has backwards compatibility to 2G and 3G networks, but also includes all global 4G LTE frequency bands, future-proofing Compology's investment. While its current business is in the United States, using the AT&T and Verizon networks, the antennas are also compatible globally with every carrier.
"The PA.710 surface mount, high-performance antenna is one of our most popular products because it is a robust, easy-to-integrate, off-the-shelf solution," says Dermot O'Shea, co-CEO of Taoglas. "It has actually helped many of our customers get through U.S. carrier certification quite easily because it can achieve very high performance if integrated correctly on the customer's main PCB."
Compology began using the Taoglas antennas in its R11 sensor, which was a significant redesign from the company's prior R10 design. Compology's hardware team had three key goals in mind: reduce manufacturing costs, improve reliability, and ensure connectivity anywhere its connected containers are located. "Taoglas hit the mark on all three of those goals," Chehebar said. Waste containers are primarily constructed from metal, leading to the need to use an antenna capable of overcoming any signal-strength obstacles. "The cell and GPS work consistently regardless of container location, even when used inside completely enclosed metal containers," Chehebar says.
Product design can also play a role in maximizing signal strength. "With embedded devices, there's always an issue because the electronics are always so close to the antenna," Taoglas' O'Shea notes. But companies building connected devices also need to adhere to another golden rule: Listening to the advice of experts when it comes to layout and design. "It's important that the customer be willing to work with us and our partner network to make changes so everything is optimized," O'Shea explains.
"The technology for this application already works incredibly well, so any future improvements would need to come from making antennas even smaller and more cost-efficient to help enable more trash containers to be monitored," O'Shea says. "Power consumption is also a big issue—you want to be able to have these devices out in the field for years. The emerging CAT-M LTE or narrowband IoT would be perfect for these types of applications, where devices can be completely remote. An efficient antenna is a critical component in ensuring power management is optimized, so increasing efficiency is always a goal."
Sign Up for the Newsletter
The latest IoT news, insights & real-life use cases...delivered to your inbox
You May Also Like
---