Bosch, VW Approved to Develop Automated Driving
Bosch, VW Approved to Develop Automated Driving
The companies will develop a state-of-the-art automation software platform for roll out as early as next year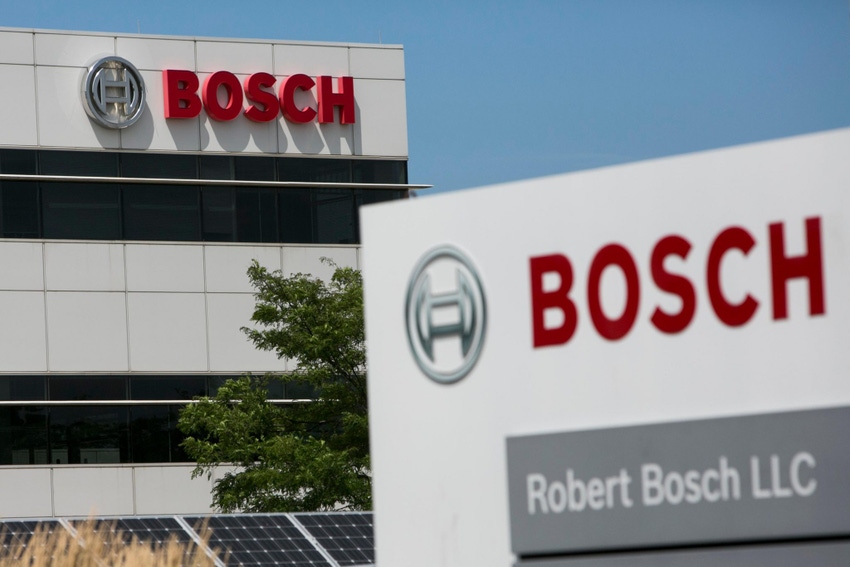 Automotive giants Volkswagen and Bosch have been given the go-ahead to jointly develop automated driving technology.
The German Cartel office, the Bundeskartellamt, has confirmed it will not prevent the collaboration, which was announced earlier this year, although it will monitor the companies' work.
"The cooperation in question is established for research and development purposes and therefore has to be examined under the European R&D Block Exemption Regulation," states the joint announcement. "Cooperations in research and development are exempted from the ban on cartels under certain conditions."
Those certain conditions take into account at what stage the collaborative research is at, what competitors are doing and the collaborators' market positions. Having considered these elements, the Bundeskartellamt gave VW and Bosch the green light.
Plans for the tie-up were initially announced in January.
Under the proposals, the Volkswagen Group via its subsidiary Cariad and Bosch would work together to deliver autonomous driving software defined as Level 2 by the Society of Automotive Engineers. This would enable hands-free driving in cities, rural areas and on highways.
They will also work on a Level 3 system, which would take over complete control of a vehicle on highways.
A jointly developed, state-of-the-art, standardized software platform could be in production vehicles as early as next year, with the ultimate intention of using it across all the different types of passenger car sold under Volkswagen Group brands.
Given the Group's extensive portfolio, which includes Volkswagen, Volkswagen Commercial Vehicles, Skoda, SEAT, Cupra and Audi, this would constitute one of the world's biggest vehicle fleets.
More than 1,000 experts from both companies are expected to work at various locations analyzing data from VW Group vehicles to develop 360-degree video perception software, which combines signals and data from numerous cameras, radars and sensors and processes them using artificial intelligence.
Although this software would initially and primarily be used in VW Group vehicles, Bosch expects to eventually be able to take the tech to the outside market.
The extent of the financial commitment in the collaboration from either side has not  been revealed.
Autonomous driving tech is the second major area where Volkswagen and Bosch have confirmed a partnership this year.
In January, the pair signed a memorandum of understanding to explore a joint venture aimed at providing Europe with battery equipment solutions.
It is hoped it will lead to the creation of a new company that, according to Volkswagen, will "supply integrated battery production systems as well as on-site ramp-up and maintenance support for battery cell and system manufacturers."
Sign Up for the Newsletter
The latest IoT news, insights & real-life use cases...delivered to your inbox
You May Also Like
---