1 Trillion Connected Devices and Insights to Match: IoT Leaders Step Forward at Internet of Things World
1 Trillion Connected Devices and Insights to Match: IoT Leaders Step Forward at Internet of Things World
Key takeaways from the keynotes of day one at Internet of Things World 2016 in Europe.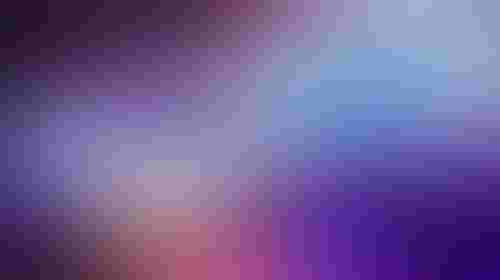 By Zach Butler
DUBLIN — Internet of Things World — Internet of Things World 2016 kicked off today, opening its doors to 100+ exhibitors, 175+ visionary speakers and over 2,500 attendees. Ovum's IoT practice leader Alexandra Rehak was first on stage to deliver the chairperson's opening remarks. Ovum's research has found three main priorities for enterprises when it comes to IoT adoption:
1) Improving customer engagement and experience
2) Improving operational efficiency
3) Making better decisions based upon advanced data analytics
ARM's Paul Williamson went on to echo the words of his CEO Masayoshi Son in likening the uptake of IoT to the Cambrian explosion. The company's view is that "IoT 1 trillion" — hitting the milestone of 1 trillion connected devices — is not far away. According to ARM, software, applications and trust, as well as hardware, will be the most critical aspects for unlocking the world's IoT potential.
Shortly afterwards, Richard Corbridge from Health Service Executive (HSE) took to the main stage to showcase how IoT technology is revolutionizing healthcare in Ireland.
He began by posing a question. He pointed out healthcare had a hand in inventing IoT; and it had a hand in inventing business intelligence. (Just look at baby monitors — one of the first examples of monitoring in real-time — and the invention of business intelligence through research into cholera.)
So why isn't healthcare one of the foremost industries integrating IoT at its core? "We can't afford to wait ten years and be left behind," Corbridge said.
"There's this concept of healthcare without walls; healthcare that doesn't need organizational structure," he continued.
HSE IoT devices and wearable technology are how we start creating those wall-less hospitals, making healthcare connected and continuous. Corbridge and his colleagues in Ireland are keen on speeding up this progress in a patient-centric manner — what they refer to as the Internet of the Patient.
HSE undoubtedly faces challenges. For instance, healthcare is particularly short on developers, hence why Corbridge's organization oversaw a recent hackathon that has already resulted in the development of a "chatbot" offering support to those with bipolar disorders.
Retail followed healthcare on the Internet of Things World mainstage, as Tesco CTO Edmond Mesrobian stood up to speak on how the shopping giant is putting IoT to use. Years ago, Tesco was toying with early-stage IoT technology to keep customers up to date on the availability of fresh produce. Its "Broccoli Cam" could be accessed online and let consumers know whether broccoli was in stock in near-real-time. But as Mesrobian said, "there's more to life than broccoli".
He explained that Tesco's corporate mindset is changing as it shifts to think like more of a product company. "When we design something, we want to experiment and learn rather than just assume that we have something right," he explained.
Tesco has embraced this new mentality with the launch of devportal.tescolabs.com, a developer portal that enhances the company's efforts to innovate with partners and welcome the support of many more individuals with development projects. Beyond this, Tesco is working in partnership with IFTTT to create bleeding-edge IoT solutions for retail.
"People are focused on data, but I'm interested in events," Mesrobian concluded.
He believes that when Tesco has created an environment where information is captured in real-time, accessible to all workers, and used to generate insights and create value for both customer and company, then the use of IoT in retail will be much closer to realizing its full potential.
Sign Up for the Newsletter
The latest IoT news, insights & real-life use cases...delivered to your inbox
You May Also Like
---