Jedsy Drone Pilot to Ferry Lab Samples in Switzerland
Jedsy Drone Pilot to Ferry Lab Samples in Switzerland
Glider aircraft docks vertically on windows, balconies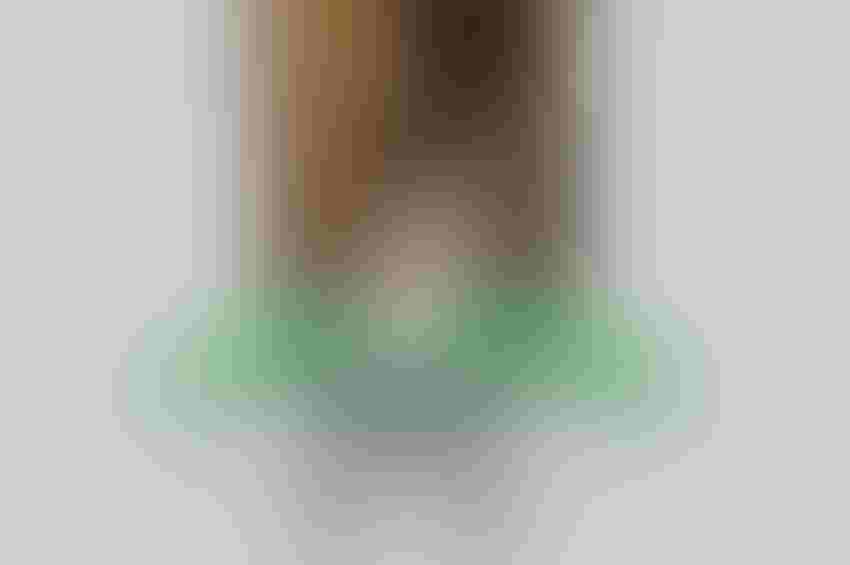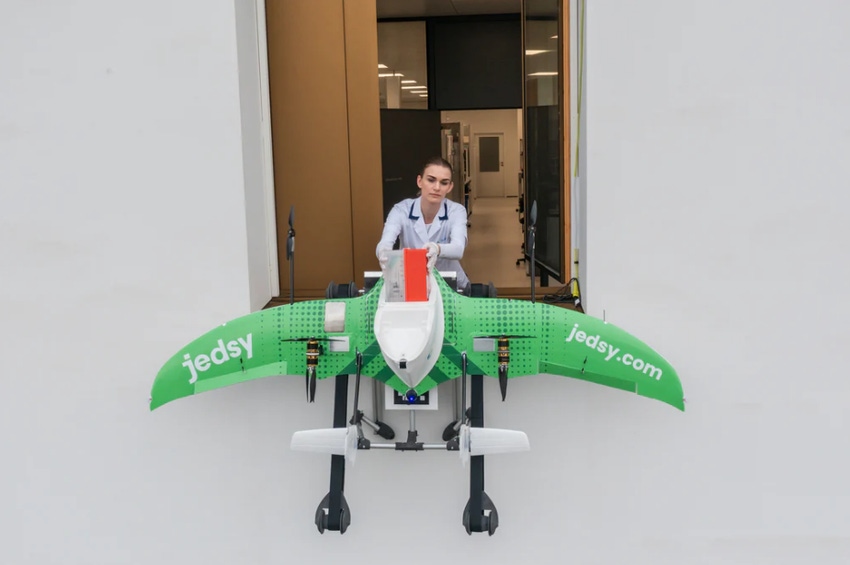 Swiss drone startup Jedsy has embarked on a pilot project to deliver laboratory samples for the Dr. Risch lab group in Switzerland using its Glider unmanned aerial vehicle (UAV).
The drone is unique in that it is capable of vertically docking outside of upper-story windows and balconies, much like a moth landing on a wall. This allows both sender and recipient to load and unload the UAV from the window in any weather in a matter of seconds. The docking stations the Glider lands on — the company calls them mailboxes — charge the drone, which can be back in the air within a minute.
The Glider takes off and lands vertically and transitions to and from forward flight when it is clear of the landing zone. The aircraft is also fully autonomous, and one operator can monitor several flights at once, Jedsy said.
The Glider has been designed to be "considerably quieter" than typical multicopter drones, and all of its systems are redundant to make it failsafe, the company said. To preserve patient privacy, the livestream feed used by the drone operator becomes blurry (except for the docking station) when the aircraft approaches the lab to pick up the sample.
Switzerland's Federal Office of Civil Aviation has approved the drone's first flight route between the Risch lab in Buchs SG and Vaduz. The use of drones to ferry samples from Risch's smaller labs where they are collected to the larger regional labs where they are analyzed is expected to reduce travel time and improve reliability compared to the current courier delivery process, Jedsy said.
"The last two years during the Covid pandemic have shown convincingly how important this service is for the healthcare sector," Risch CEO Martin Risch said. "If, however, the courier vehicles are stuck in traffic or if they are driving during rush hour, the planned daily routine regarding the analysis and the medical diagnosis is delayed."
Drone transport has been under development in Switzerland for years, but most pilot projects were discontinued, Jedsy said, noting that while those drones often required three people — one person at both takeoff and landing and one person to fly the drone — its gliders only require an operator. Complex checklists and packages also hampered previous drone programs, often adding at least 20 minutes of preparation time to flights, the company said. New legislation from the European Union Aviation Safety Agency stands to complicate the operation of other drone systems even further, Jedsy said, but its drones are expected to be relatively easy to certify under the new rules, the company noted.
About the Author(s)
Sign Up for the Newsletter
The latest IoT news, insights & real-life use cases...delivered to your inbox
You May Also Like
---