IoT is Ready to Improve Healthcare for Patients and Practitioners
IoT is Ready to Improve Healthcare for Patients and Practitioners
From geolocation to data delivery, IoT is ready and waiting to make lives better for patients and practitioners in the healthcare industry.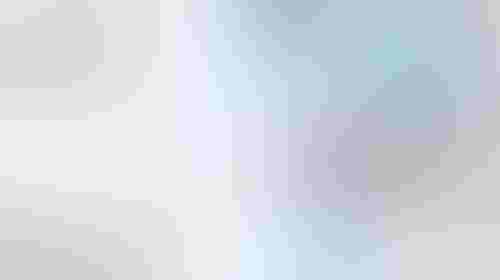 By Nate Vickery
The internet of things has been gaining more and more attention in the past few years, so we can't say it's a new concept. It entails the use of different electronic devices, connected to a public or private cloud, that monitor or stream data that enables them to trigger certain events automatically. For example, garage-door openers that initiate when the owner sends a command or when the car is nearby.
The need for IoT devices that can react or report certain things in real-time, without the need for human involvement, can provide a whole new level of efficiency, convenience and automation. The development of the IoT trend has been closely watched by healthcare practitioners to see how the internet of things can change and improve the health industry.
IoT has already found its way into our homes, clothing, cars and much more, but when it comes to the industrial implementation, it includes mission critical applications and high data volume. Healthcare is one of the sectors that's at the forefront of internet of things where businesses are concerned, with the market for the IoT estimated to reach $117 billion by 2020. Let's take a look at how real-time communication applications are impacting the work of physicians, administrators, nurses, and health care recipients.
Presence and geolocation
The central feature of healthcare IoT is mobility. Efficient dispatch of response teams thanks to the tracking of geolocation could be a matter of life and death, as physicians are frequently required to move between laboratories, clinics, operating rooms, units and patients. Mobility can be tracked, coordinated and executed more easily by mixing real-time geolocation and mapping with presence functionality.
Geo-proximity also enables physicians to access patient information and their care teams anytime and anywhere through real-time text messaging. This fosters stronger collaboration between care teams and more expedient and accurate treatments thanks to stronger accessibility to patients.
Technicians
The data used in industrial and healthcare-related IoT is heavy and cloud-based. The utilization of the data is extremely useful for medical device technicians.
Why? With Internet-connected apparatuses, technicians can know where the problems are and get notified immediately, which reduces device downtime. The apparatus can also reschedule patients or redirect them to a hospital or clinic with an available device, due to the coordination of the device with the patient scheduling system.
Synchronization and data delivery
Efficient and more reliable communication between medical caregivers has got the quality of patient care evolving. With secure communication networks and mobile applications, updates are synchronized in real-time across every connected medium, enabling nurses to access patient information instantly. The data is collected and stored, streamed, or published in real-time.
Accuracy and time of data are of crucial importance for mission critical situations. With IoT devices, medical staff can achieve a new level of communication and mobility efficiency, keep them patient-focused, informed and connected, which means happier and healthier patients and improved benchmarks for responding to their needs.
Medical supply chain
IoT system developers are putting efforts into innovating the healthcare supply chain with the aim for accelerating the transfer and analysis of big data and supporting real-time decision making regarding impending product expiration and consumption. They want to find a way to employ near-field communication and smart sensors, and have the IoT technologies deal with challenging issues in healthcare.
There are companies that provide third-party or 3pl storage services which include everything from receiving and storage to order processing, packing, and delivering goods, thus automating the supply chain in any industry, including healthcare.
Administration
Efficiency, cost and quality are of the highest priority when it comes to medical administration. With IoT technology, medical staff gets automatic audit trails and speedy message delivery, which allows them to spend more time with patients without the risk of data delays or miscommunication (which are pretty costly in medical institutions).
By collecting and utilizing big data through cloud-based scheduling applications, hospitals can schedule patients more efficiently, which can further lead to a faster turnover and more satisfied patients.
Confidentiality and security
As security and confidentiality are paramount in healthcare, medical data needs to be encrypted between each endpoint, with two-factor authentication built-in into IoT applications. Global regulations and security requirements are constantly evolving and need to be updated, so design patterns of the IoT that will be used for securing the healthcare IoT systems need to be implemented to comply.
When it comes to the "Internet of Medical Things", its progression is not without challenges. Certain health IT departments and physicians are still trying to adjust to using and securing IoT mobile devices during work. The major deficiencies in IoT healthcare security and healthcare's lack of communication protocols and standards around IoT can put its progression into jeopardy. However, the adoption of IoT can most certainly make working in clinics, surgical centers and hospitals more efficient as it will allow better tracking of hospitalized patients and management of day-to-day clinical operations.
Sign Up for the Newsletter
The latest IoT news, insights & real-life use cases...delivered to your inbox
You May Also Like
---