Flying Vehicle Prototype Crash Blamed on Early Generation Propeller
Flying Vehicle Prototype Crash Blamed on Early Generation Propeller
Vertical Aerospace electric flying vehicle passed tests before the incident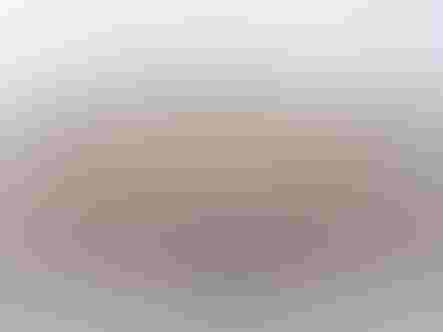 The eVTOL (electric vertical takeoff and landing) craft that recently crashed following a test flight at Cotswold Airport in Kemble U.K. was due to a fault with one of the propellers.
The vehicle from Vertical Aerospace hit the ground after the completion of a remote thrustbone flight test campaign, according to the company.
The flight tests were to verify stability, battery efficiency and control characteristics, as well as aerodynamics, structural loads, performance and vibration throughout this speed range, all of which the company said were achieved.
"The purpose of these was to understand how the aircraft performed outside of its expected operating conditions before the aircraft's planned retirement," the company stated in a press announcement.
Like what you're reading? For more stories like this on emerging technologies, sign up for our free daily email newsletter to stay updated!
"During one of these test flights, an unexpected fault occurred causing the aircraft to enter a stable descent, before being damaged on impact with the ground. Vertical completed a swift and thorough investigation and submitted a report to the Air Accidents Investigation Branch (AAIB). Vertical's investigation identified the root cause to be a fault with a propeller.
"This early generation propeller had already been redesigned prior to the incident, with the issue fully resolved ahead of the next phase of testing. Further recommendations by the investigation are being implemented by Vertical."
As in the development of numerous electric air vehicles (EAV), Vertical was testing an early prototype while working on the next version, often including improvements based on learnings from the first prototype.
"We are pleased with our flight test progress to date and the data, insights and invaluable learnings we have collected," stated Stephen Fitzpatrick, Vertical founder and CEO. "While a fault of any sort is disappointing, it is not wholly unexpected at this stage of testing a novel aircraft. I am pleased that as a result of our expert team we have isolated the cause of the fault and been able to provide the AAIB with our report within 14 days of the incident.
"Our planned second upgraded prototype, which will include most of our top tier partners' technology, will have us in the air early next year and we remain on track for our certification timelines."
Earlier this year, Vertical announced a partnership with South Korean mobility-as-a-service company Kakao Mobility, to jointly explore urban air mobility travel in South Korea. Kakao Mobility also agreed to pre-order up to 50 of Vertical's VX4 aircraft.
Sign Up for the Newsletter
The latest IoT news, insights & real-life use cases...delivered to your inbox
You May Also Like
---