Why IIoT Connectivity Choices Are Harder Than They Look
Why IIoT Connectivity Choices Are Harder Than They Look
Companies can make smart IIoT connectivity choices by asking the right questions. We asked experts for their best advice.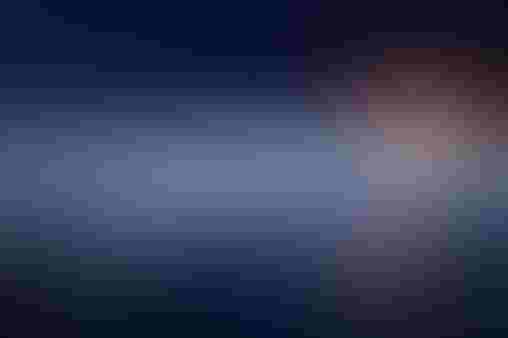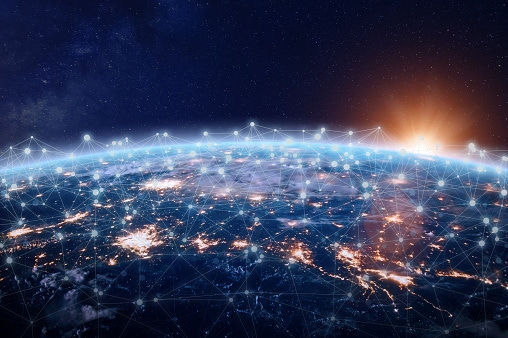 By Valerie Silverthorne
When it comes to choosing a connectivity protocol for an industrial IoT implementation, it pays to make a thoughtful decision, even if it takes more time than planned.
The connectivity landscape is broad, the choices are varied and the chances to make a mistake are many. The situation is so complex that the Industrial Internet Consortium put together a 129-page paper, "The Industrial Internet of Things Volume G5: Connectivity Framework," to address these concerns in 2018.
Rajive Joshi, principal solutions architect with Real-Time Innovations and one of the lead authors of the paper, is quick to stress just how overwhelming the choices are. "People don't know where to start," Joshi said. "A lot of these things are fairly obvious to me but when you talk to other people not doing this on a day-to-day basis, it's extremely confusing. If it's apples and oranges you can't have a meaningful conversation and it's important to understand what the landscape is."
At a time when interest and enthusiasm for IoT endeavors remains strong — roughly one-third of large companies surveyed by IoT World Today in 2018 had IoT in production, in test or in the research phase — the pressure is on to make sure the connectivity choices are correct, scalable and industry-appropriate. We asked experts for their best advice.
How to Begin
With all of the protocol options available, Priya Thanigai, SimpleLink marketing manager – industrial markets at Texas Instruments recommends companies making IoT decisions start by answering a simple list of eight questions:
Is this a brand new network installation or a retrofit?

How many nodes are expected to be part of this network?

What type of data throughput (speed, bandwidth and amount of data) is expected?

Is there a need for multiple types of networks — for example, a low-power, long-range motion detector could be commissioned via BLE on a phone and be used to wake-up a camera that can then stream video over Wi-Fi?

What are the strictest latency requirements?

How is this network powered?

What are the top security concerns?

Is network congestion a potential problem?
The answers to those questions can help frame the next step, which might include talking to an IoT vendor. And that can go a few different ways, some of which won't be particularly helpful, according to Patrick Fetterman, research analyst and vice president of customer operations with market research firm LNS Global. "Some of the vendors simply assume connectivity is in place while other vendors are very focused on connectivity," he explained. "And still others think it's a revolutionary idea to get to data generated from a piece of equipment."
Industrial facilities are all over the map as well. "I've been in dozens and dozens of factories over the last 10 years and I've yet to encounter one that wasn't a mishmash of equipment types," said Tom Comstock, principal analyst with LNS. "Even within a factory using only a single vendor, you're going to find multiple generations and multiple versions deployed over a 25-year-old layer of connectivity." In those cases companies aren't worried about connectivity, he said — they're worried about the cost of physically connecting new things together. "They're assuming the connectivity protocol situation is going to be handled because they're thinking about other things."
With so many assumptions floating around, it can be hard for a company and a vendor to get on the same page with connectivity. Comstock's advice: "Focus on the use cases. If you want two-way data communication, make sure you're getting that and not something else."
Looking at the Big Picture
Another challenge is a tendency for IIoT developers to look just at individual pieces and not at the full stack, which Joshi said is just asking for trouble. As part of his work with the IIC, he and his colleagues tried to streamline the process by drilling down in to the areas that seem to trip companies up the most: the transport and framework layers, to draw from the Industrial Internet Consortium's connectivity stack model. The transport layer is simply a way of exchanging information that is created and interpreted by humans, Joshi said. "The framework layer is responsible for providing the exchange of structured information. The framework layer looks at an industrial IoT system and asks how to build concepts that exist but aren't formalized."
Thinking through these pieces of the stack will lead to more questions, Joshi warned. Companies need to both define the data objects and the way they're addressing them. Will the life cycle be forever or finite? What about governance, exceptions, security or unmet delivery requirements?
This is also the moment in time companies need to think about the future. It's easy to just assume that what works for a proof of concept IoT trial will be what works in the future, said Zach Shelby, vice president of developers, IoT services group at ARM. "It's important to think what you're going to need to design in to the devices early on," Shelby said. "Companies need to take into account what kind of management infrastructure will be necessary as you move from hundreds to thousands to millions of devices. This isn't the exciting stuff but you need to spend time on that and not just on the features (of the project)."
So after every other connectivity box has been checked, the final step, Thanigai said, is to count on everything changing, and then plan for it. "Leaving hooks in the system and designing with products that allow you to grow and meet evolving needs is important," he said. "This could be as simple as ensuring every single node has the capability to update firmware/software over the air, preventing recurring maintenance costs or costly services fees or as complex as designing in products that support multiple frequency bands to avoid future congestion."
It's a lot to consider, but if misery loves company, you're far from alone, and help is available. The IIC Connectivity Framework includes comprehensive assessment templates for protocols such as DDS, OPC UA, oneM2M, HTTP, CoAP,and MQTT, as well as detailed guidance on every step of the way.
Sign Up for the Newsletter
The latest IoT news, insights & real-life use cases...delivered to your inbox
You May Also Like
---