Why 5G Network Slicing Matters for IoT Applications
Why 5G Network Slicing Matters for IoT Applications
5G network slicing in IoT applications can offer quality service, reliability and enhanced security.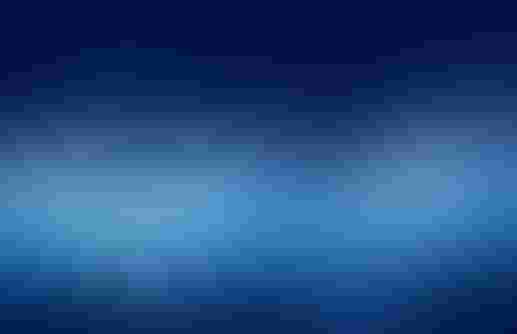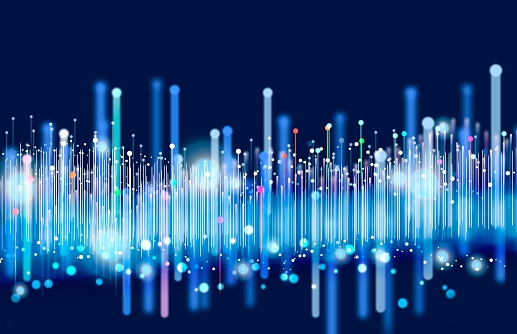 5G, the next-generation mobile network technology, can offer IoT applications key benefits to leverage, including low latency, more bandwidth, and in the long-term, denser network coverage both indoors and outdoors. Many companies appear aware of what the 5G future holds, as 66% of organizations responding to a 5G use case and adoption survey fielded by research firm Gartner in mid-2018 said they plan to to deploy 5G by next year, with 59% saying they see IoT as the main use case, and the need for operational efficiency as a primary driver.
Another key 5G advantage is network slicing, the ability for mobile network operators to slice their physical networks into portions that can be assigned to individual companies or ecosystems for their dedicated use. Parties whose traffic is contained in a slice can obtain service quality and reliability guarantees, such as a promise that latency of certain industrial IoT application will be no higher than a certain number of milliseconds, for example. The ability to isolate traffic in a slice also translates to enhanced security.
"It's a way to structure a network to support several classes of services in a guaranteed way on the same network," said Andreas Hegers, head of business development, partners and marketing at network technology vendor ECI Telecom. "Service providers are not in a position to build their own dedicated network just for ultra low latency, so they need to structure their networks in a certain way with slices to handle those needs."
Network slicing is just one of a handful of options for providing 5G to enterprises, according to Peter Linder, head of 5G customer engagement at network technology vendor Ericsson. "There are different ways of setting up a 5G architecture for an enterprise," he said. "It can be built as a private network for that enterprise to operate, it can be operated as a private network service at the customer premise by the service provider, or it can be set up as a dedicated slice of the public wide area network."
The tough news for companies that want to take advantage of 5G for their IoT architectures is that it is unknown how soon 5G public network connections and coverage — as well as 5G network slices — will be available to many enterprises. The Gartner study suggested that mobile carriers building out 5G networks initially will focus more on the consumer mobile broadband market than investing in the advanced network concepts like edge computing and network slicing necessary to satisfy some enterprise and industrial use cases. That means companies with rapidly evolving IoT architecture needs may need to wait a few years longer to gobble up their own slice of the 5G network.
One Network, Many Slices
While widely available 5G network slicing could still be years away, the slightly better news is that network slicing isn't an architectural concept that absolutely requires 5G. "It could be done for 4G or 3G," Hegers said. "It could be done without 5G at all because it's a general network concept." However, it is likely that mobile operators have not seen much demand yet for network slicing, and it may take the application evolution anticipated with the arrival of 5G to really stoke that demand.
Another way of thinking about network slicing is as an outgrowth of the well-established virtual private networking model and the more recent trend toward network virtualization. "It's like the next logical step after VPNs," said David Stokes, senior product marketing manager at ECI Telecom.
While VPNs are usually limited in range of coverage, network slicing can extend a dedicated path across the network, from the customer premises to the mobile operator's network core. "That's something you can't do with VPNs," Stokes said. "Additionally, it gives you the ability to isolate services from each other, so that you can assign resources to services which can't be used by or even influenced by services on a different network slice. It really is like running several different networks on one physical network."
As Stokes noted, network slices can be created in the radio access network, transport network or mobile core, though if mobile operators are looking to guarantee the quality and latency of a certain type of traffic, like IoT applications, across a wide area, the slice is likely to extend through all of these sections. A network slice would begin at the customer premises equipment, which could be an IoT device, and then become a dedicated channel over the mobile air interface. It would continue as a slice of the transport network all the way to the core.
A service provider could deploy several different network slices across its core and radio access networks dedicated to different traffic types, Hegers added. Some providers with large numbers of customers in specific industry verticals could create slices for each vertical to isolate their mission-critical traffic of other verticals. The largest enterprise customers may get their own "hard slice" of the network, Hegers added, and such a slice may contain a number of "soft slices" for different services and traffic types for that enterprise. For example, one slice of ultra-low-latency traffic, one for high-bandwidth traffic, another for services requiring great resiliency.
As IoT applications and other kinds of services, like high-resolution video and augmented and virtual reality, grow and evolve, network operators could near practical limits for how many network slices that can support in their networks. Creating network slices that are too thin could endanger their whole purpose in provide service assurance and guarantees, while sharply increasing the number of slices could create network management challenges for network operators, Hegers said.
However, realistically, it could be years before network operators need to confront such concerns. Not only is current demand for network slicing perceived to be low, but operators may still need to work out business models and pricing for their slices — dedicated network resources won't come cheap to enterprises, after all. Different network operators also need to pursue interworking agreements for network slices to travel across multiple networks where that need arises. Additionally, as Gartner noted, network slicing may not yet be a top priority for mobile operators as they proceed on their next game-changing architectural evolution.
An Architectural Evolution
While network slicing is possible today, 4G and earlier generation networks are considered "best effort" networks, while 5G's attributes — lower latency, higher bandwidth, denser network coverage — mean that it can support higher quality and guaranteed services by design. The evolving enterprise and industrial IoT landscape could be a driving factor in the emergence of richer services and applications requiring lower latency, which in turn will encourage more operators to create network slices.
However, as 5G emerges, it will converge with other evolving technology and network architecture concepts, such as NFV, SDN, cloud and edge computing and changes in base station design, giving mobile operators much to consider.
"5G gives operators an opportunity to step back and look at how they want to architect and construct their networks in a more efficient way," ECI's Stokes said.
Stokes' earlier explanation of network slicing as a step beyond VPNs, also makes it sound like a not so distant relation of concepts like network function virtualization (NFV), which allows for virtualization of network resources, and software-defined networking (SDN), which separates control plane functions from data plane functions to enable more centralized, flexible and programmable management of networks.
NFV and SDN are expected to become more integrated into mobile operator and enterprise network architectures, as they help these companies to scale and manage networks in more cost-effective ways. As network slicing evolves, it can be pursued independently of either technology, but also may leverage some of the same principles as both. For example, if a slice is extended all the way through the operator's core network, NFV and SDN could be used for network resource allocation and control, which also will require operators to enable end-to-end service orchestration across their networks, Stokes said.
Meanwhile, network slicing also will emerge into a 5G world in which the location of mobile network core and edge become more fluid concepts. With IoT, more computing and analysis of data may be performed in edge devices, edge clouds or at mobile network towers. Also, Ericsson's Linder noted that base stations are evolving from one physical unit to a separation of radios from the baseband component, with radios being distributed closer to the user, further redefining the edge.
"We're pushing the edge further and further out into the network," he said. "The network edge may be in different places. Today you have everything go from a radio to a core network side that is very centralized. So, if you have 50,000 radios in the network, you may have 50 core sites, so one core site serving 1,000 radios." As network slicing comes into play in such fluid architectures, operators will need to decide the best place to deploy network functionality for processing different applications, he added.
For now, network slicing remains more concept the practice. How quickly it becomes a common aspect of network architectures is the prerogative of mobile network operators. Gartner said enterprises wanting to take advantage of 5G performance and latency for IoT might be able to do so sooner if they commission the construction of 5G private networks from technology vendors or network operators. However, private networks also would be expensive and hard to manage if enterprises do so themselves, and may require spectrum licenses. Also, they probably would be most applicable to campus environments where IoT traffic and applications aren't distributed over wide areas. For enterprises looking for a broader scope solution, network slicing could be the best option, but how long will they have to wait for it?
Sign Up for the Newsletter
The latest IoT news, insights & real-life use cases...delivered to your inbox
You May Also Like
---