Vodafone Hints at IoT Spinoff
Vodafone Hints at IoT Spinoff
The company's 2022 annual report suggests change is afoot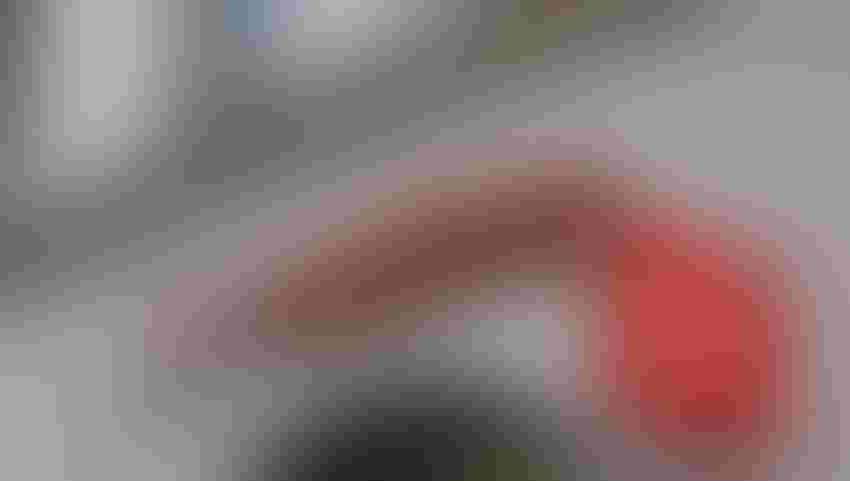 By John Canali, Principal Analyst IoT at Omdia
Vodafone has been held up as the poster child of IoT success in the West. While Chinese communications service providers (CSPs) dominate the global landscape, Vodafone has emerged as the Western leader with 7% of global IoT connections. If one removes the three Chinese CSPs, Vodafone's market share soars to approximately 24% of the IoT market. According to Vodafone, this translates to $954 million in revenues in 2021. 
While revenues fell just short of the $1 billion mark, they accounted for just 2% of service revenues. If IoT revenues are seen as new streams of revenue that help drive the company in the increasingly saturated and competitive consumer and enterprise markets, nearly $1 billion in IoT revenues should be a strong KPI. Yet, Vodafone, like many other CSPs, is under intense scrutiny and pressure from investors to improve business and sell off business units that might improve their cash positions and create new acquisition opportunities  This trend is further evidenced by some CSPs selling off their tower assets as well as real estate, including Vodafone, that already spun off its own European tower company, Tower Co, into a separate business in 2020.
Reorganization Has Been a Common Theme in IoT
Finding the right fit for an IoT business unit has been difficult for many CSPs. IoT connections tend to have lower average per connection revenues compared with consumer or enterprise offerings. IoT offerings not only include traditional cellular connections but also fixed wireline, short-range and LPWAN connectivity. IoT can often introduce added complexity yet is often attached to lower yearly revenue, which is why there is constant pressure on fairly rapid, demonstrable ROI once an IoT project has been deployed. 
The mantra that many IoT teams have of not leaving profits on the table is often out of line with the expectations set by finance departments. For this reason, many CSPs have invested in IoT MVNOs, where they can target opportunities that would be heavily scrutinized by their internal finance teams. Deutsche Telekom owns roughly 40% of IoT MVNO, 1NCE, and also works closely with 1NCE as part of its T-IoT platform. Other CSPs such as Comcast, have created a separate company, MachineQ, to target IoT opportunities. Vodafone could spin out its IoT business and sell equity in the new entity to outside investors would be another example of an IoT business model.
Vodafone: An IoT Success Story
Vodafone has been the most successful Western operator in terms of IoT connections rising exponentially over the last few years but has still failed to break the $1 billion revenue ceiling from IoT, despite the growth in connections. 
Vodafone made several astute decisions and acquisitions in IoT over the years. For example, maintaining GDSP as an in-house platform and building on it to add greater stability for connectivity and adding capabilities, such as Vodafone Business App Invent, which allows a rapid application development environment for customers of all sizes-including additional APIs. 
In addition, Vodafone made big bets on NBIoT, which despite a slow start, has taken off dramatically in supporting low power IoT applications on the way to mMTC (Massive Machine-Type Communication) 5G environments that we will see in the future. It has also strengthened its reach in terms of roaming, signing partnerships with the second-largest IoT connectivity provider outside Asia in AT&T, with NBIoT roaming agreements in multiple countries, as well as deals with China Mobile (the largest IoT connectivity provider globally) and America Movil, for access to important markets in Latin America such as Brazil. 
It has also forged significant partnerships in iSIM such as its deal to build an iSIM (integrated SIM) utilizing a Vodafone bootstrap profile, whereby devices using an iSIM will default to the chosen network for that particular deployment but will default onto Vodafone in the absence of a stipulated provider. Vodafone's global IoT network has enabled organizations to connect IoT devices across the broadest global footprint through the Vodafone IoT platform or the Pelion IoT platform. One global iSIM and Vodafone and its partnerships mean it can also compete effectively in markets with strict permanent roaming agreements on IoT SIMs, such as Brazil and Turkey.
Vodafone has simplified its operations in terms of IoT Connectivity. In addition to a single SIM that gives access to more than 400 networks (including highly regulated markets) and a platform and IoT core network designed, developed and operated by Vodafone with a single portal to provision and manage devices worldwide, it moved to standard interfaces, professional services and end-to-end solutions to integrate IoT into the Enterprise. The company has also moved to a single bill across the portfolio with a global team of account managers and local operating companies in more than 20 countries 24/7 global support and 52 secure operating centers to manage IoT events (e.g. stolen vehicles and eCall).

Despite all these positive developments, why has Vodafone struggled to top more than 2% of its service revenues from its IoT Business, when its connections business continues to show growth?
Untangling Vodafone's IoT Business
Vodafone completely divesting its interest in IoT is highly unlikely. Its IoT business sits under the larger Vodafone business unit and is split into three vertical units: automotive, mobile private networks (MPN), and the rest of IoT. Vodafone has legacy connectivity deals with many IoT enterprises continuing to honor these agreements would not be a major barrier. In fact, the new business unit could shift its focus and operate more like an MVNO. 
Far trickier is that Vodafone is unlikely to want to part with its MPN practice, as this segment appears poised for lucrative growth, retaining this business is unlikely to be a major barrier either. A new company featuring Vodafone's highly lucrative automotive segment that includes telematics, stolen vehicle tracking and usage-based insurance solutions coupled with the rest of Vodafone's IoT business could be logically spun out. 
Yet, with 5G positioned to play such an important part in connected car solutions, the ability of this business to grow in material ways would be decimated if Vodafone were not to agree to play an active role or have a majority stake in the new entity. On top of this, where connected cars increasingly have a retail component with in-vehicle Wi-Fi and connected services, this business unit would most resemble Vodafone's consumer business. 
The rest of Vodafone's IoT business has been partially built through other acquisitions, but also strong in-house knowledge. Vodafone arguably has best in world IoT capabilities and vision, these are borne out not only by its first-in-class position for contracts awarded but also in its forward-thinking proofs of concept, including many mHealth and smart building solutions conceived and implemented to combat and contain COVID-19.
Completely decoupling the larger Vodafone organization from a new IoT entity would have a negative effect on business development as its enterprise business relationships have been an important channel the IoT business has leveraged. 
Part of what makes Vodafone's IoT value proposition unique from other CSPs is the reach of Vodafone's network. Particularly unique is its network and presence in developing markets. One could argue that many IoT MVNOs can match their network reach, Vodafone is differentiated in that it knows many of the local markets well and is better suited to provide value-added services in these markets. Even for IoT players, these markets are green fields, many of the companies needing service are major agricultural and mining conglomerates. Mezzanine, a subsidiary of Vodacom, was designed and built to deliver digital technology solutions for customers in the agricultural and healthcare spaces across Africa. Aside from identifying new business opportunities, Mezzanine promotes services in line with the UN Sustainable Development Goals and reinforces Vodafone's commitment to social responsibility. Carving out IoT as a separate entity would diminish the new organization's ability to deliver solutions into these markets and would reduce Vodafone's ability to promote its goodwill. 
Over the last years, Vodafone has made significant efforts to transform from a traditional telco player into a connectivity and digital solution/platform provider through its Tech2025 vision. There is an ongoing effort from the company to better integrate its core digital products (SDWAN, private networks, IoT and cloud/edge services) and also add new digital services through partners to offer end-to-end solutions. IoT has been among the key solutions that shows Vodafone's digital and platform capabilities beyond connectivity.
For these reasons, Omdia does not believe that Vodafone will completely divest from IoT or create a new organization in which Vodafone will have a limited role. More likely, Vodafone will create a new entity where it will remain a significant stakeholder. The new enterprise could raise funds from new investors such as private equity firms that have a greater tolerance for a slower return on investment. With financial markets in disarray, this new entity could be a fairly safe harbor for investors who see a business unit that can consistently deliver and grow revenues from a current base of about $1 billion per year.  
Sign Up for the Newsletter
The latest IoT news, insights & real-life use cases...delivered to your inbox
You May Also Like
---