Verizon, Smart Communities and Saving Lives in Boston
Verizon, Smart Communities and Saving Lives in Boston
Verizon's VP of smart communities, Lani Ingram, explains the meaning of smart communities and describes the work her company is doing to improve safety in Boston and other cities.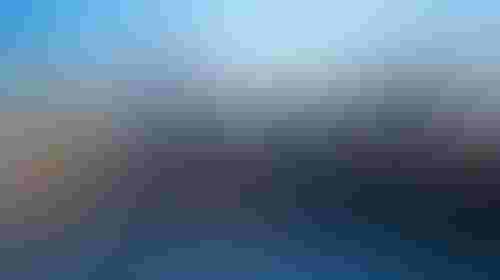 As a veteran specialist in the broadband and telecommunications space, it's no surprise that Verizon is emerging as a key player for the Internet of Things now that the industry is taking shape.
IoT's growth has been exponential for a number of years now and the size and scope of Verizon's own IoT offering is mirroring that growth. One of the company's most noteworthy and exciting projects in this area is its development of "smart communities" — the cities, counties, venues, campuses and corporate facilities that can use technology to better engage with citizens.
Lani Ingram is vice president for smart communities at Verizon, leading the strategy, engagement, implementation and solutions support across the company's smart cities portfolio of products. Thist week she'll sit on the City CIO Leaders panel at the Smart Cities Summit, alongside CIOs and CTOs from Boston, New York and Kansas City, to discuss "what the Smart City should look like and who's going to pay for it."
The conference concentrates on the sustainable infrastructure and investment required to build smart cities. Both are high priorities for Ingram and her team, something she emphasized when speaking with IoT World News.
"Verizon is moving beyond the connectivity and telco business, embracing new technology and business models from telematics to healthcare solutions to smart communities. Our work on smart communities has evolved a lot over the last six months. My team oversees all the traditional smart city solutions — lighting, security, parking and more, as well as their integration — and has also created a new pillar called citizen engagement.
"We're in a strong position to reach citizens — 130 million consumers hold our phones in their hands every day. That equates to 130 million citizens, students and passengers — folks we can reach out to, to drive more positive engagement between our government leaders and their citizens.
"Our solutions, including digital kiosks and mobile solutions, we believe reach out to the community in a more personable fashion. We also focus on venues and universities. Many times the communities that surround these locations are significantly affected by them, and we want to use them to create a more holistic community affair.
"There's also the Verizon platform ThingSpace, which spans not just our smart community activities but also everything we do within the IoT, as well as our communications arm, consumer arm, telematics, wearables, vehicles and safety. It's a developer environment focused on driving innovation and economic growth."
What's the difference between a smart community and a smart city?
"To me, 'smart city' implies something very municipality-oriented. Just selling physical solutions or partnering with cities to drive energy savings or traffic savings — that's where 'smart city' feels like an appropriate title.
"What we're doing is much more focused around economic development, growth and community engagement, prompted by conversations with citizens and students. Plus there's the venues, airports, seaports, campuses. These are all areas where Verizon can help the most by linking the community aspect with physical and technical solutions. It's a more holistic approach, and a lot more human-centric."
What is the smart city project you're currently working on that most excites you?
"The one I'm most excited about right now is Vision Zero in Boston. Boston has been a wonderful partnership for Verizon, where we're doing a lot to help drive additional connectivity by building out an extensive IoT and fiber network.
"We're leveraging that connectivity for Vision Zero, a project that aims to eliminate accident fatalities on the road. We're also using smart city resources like traffic signals and intersections to provide fantastic information for the city, so it can be more predictive and proactive in its approach around traffic and road safety. We've just done an initial pilot and it's already made a huge difference so far."
What role should the public and private sectors play when developing smart cities?
"If we want more projects like Vision Zero to move beyond the pilot phase into something more expansive, everyone needs to move away from the customer-vendor model to a 'P3 model' — public-private partnerships. These allow you to start with the core problems, then determine the physical assets that need to be touched and modified to provide more relevant information, before you start implementing connected technology.
"Partnerships should mean every solution doesn't have to be carried out separately, which would mean a lot of reworking within the system later on. If a partner is going in there to look at physical infrastructure, they might as well look at other solutions at the same time. The result is lower costs, and less disruption and risk because everything remains part of the same network, ensuring consistent levels of security and data protection."
What's your favorite smart city project that's being developed currently?
"Dubai is such an interesting case study right now. They're very serious about their smart cities, but when you look at their approach, their tagline isn't 'we want to make the smartest, most efficient or most effective cities' — it's 'we are going to create the happiest city.'
"It's a fantastic vision that the government has created, because it goes right to the heart of what we're all after. We should all be keeping that end-goal in mind first before changing or implementing any technology. I really expect to see some good things come out of that geography!"
The concerns over how we're going to keep smart city networks secure are growing. What's Verizon doing to counter these concerns?
"It's possibly the most important issue in the entire IoT space. Because it's not just personal data that's at risk, it's also the physical assets within cities that allow us to operate on a daily basis. I'm worried by people who say 'I'm going to pull this solution from this company, and that solution from that company.' Of course it's good to have multiple ecosystem players — that's the right way to do it — but you can't approach security in such a haphazard manner.
"Think about it like sheetrock. If you're putting up sheetrock, each bit has to be merged to the next with tape or plaster. When water gets through it's going to burst through those seams first because that's where the weakest points are.
"We encourage a security architecture approach — one secure platform that manages privacy, data and risk around hacking and invasion. It's like putting a sheet of metal behind the sheetrock that pushes any potential leakages out to the edges. With this kind of architectural platform, any hackers are pushed out to the periphery of the network rather than finding their way inside of it."
Sign Up for the Newsletter
The latest IoT news, insights & real-life use cases...delivered to your inbox
You May Also Like
---