U.S. Opens High-Band Spectrum for 5G Networks
U.S. Opens High-Band Spectrum for 5G Networks
The Federal Communications Commission (FCC) made history last month by unanimously voting to pass the proposal of the Spectrum Frontier Proceeding. With this move, it allocated unprecedented amounts of bandwidth for 5G wireless communications.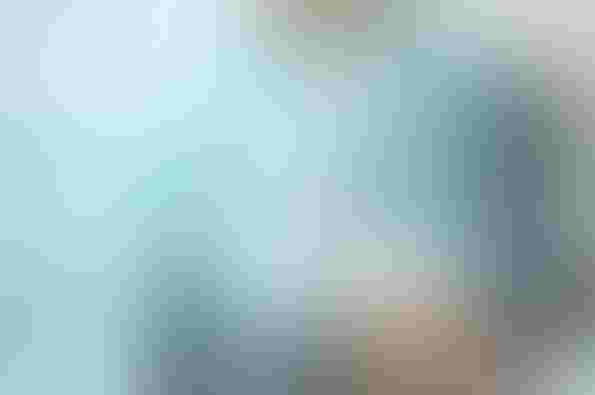 By Maria Guerra
The new allocated spectrum includes the 28 GHz (27.5-28.35 GHz), 37 GHz (37-38.6 GHz), and 39 GHz (38.6-40 GHz) bands, as well as a new unlicensed band at 64-71 GHz. The new spectrum will provide new business opportunities, encouraging both entrepreneurs and engineers to develop and deploy additional 5G network technologies and services.
"Carriers and entrepreneurs alike now have a true wireless fiber opportunity for fixed and mobile, and our work at NYU WIRELESS has proven both the physics and the potential of 5G," says Ted Rappaport, the research center's founding director. "There is no doubt that giant new businesses and applications that exploit this unprecedented spectrum will change our world in amazing ways over the next decade."
It remains unclear what form 5G will take, as a standard does not yet exist. But that has not stopped wireless companies from engineering and testing wireless outdoor transmissions. Verizon Communications and AT&T have announced that they will begin deploying 5G trials in 2017.  It is now up to the network companies, carriers, and operators to figure out and agree on what works best for 5G networks, and what should be included in a 5G standard.
The FCC has taken the first steps to accelerate the development of 5G networks by setting flexible rules that will allow the technology to evolve. In a not-so-far-off future, we will see a whole new reliable cellular architecture with faster data rates, lower latency, and better energy efficiency.
Benefiting from the launch of 5G will be the semiconductor industry, which will help drive 5G through technology advances. Semiconductors also have a big role to play in future 5G services, such as smart city cameras, smart grids, 3D video, augmented reality, work and play in the cloud, industry and vehicular automation, mission critical broadcast, and self-driving cars, to name a few.
Exactly how 5G becomes a reality and enhances our society remains to be seen, but it will be fascinating to watch.
This article was originally published in our sister publication Electronic Design. 
Sign Up for the Newsletter
The latest IoT news, insights & real-life use cases...delivered to your inbox
You May Also Like
---