The History of IoT Connectivity Is in the Making
The History of IoT Connectivity Is in the Making
Yesterday's technologies bring about tomorrow's advancements, while network necessities push IoT connectivity and development beyond traditional limitations.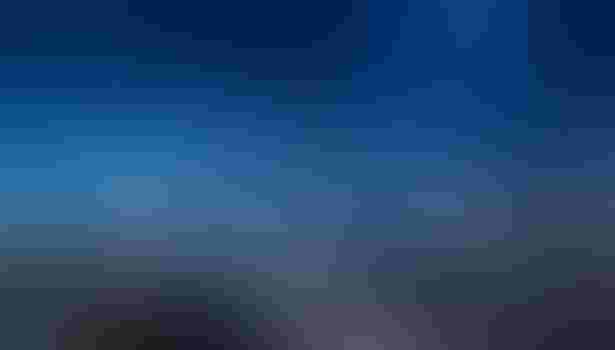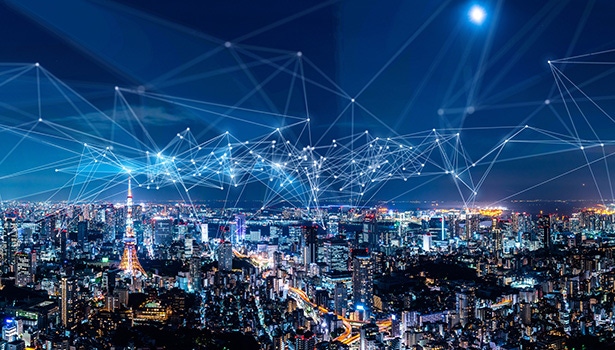 By Dave George
An epiphany occurred while researching my annual communications forecast — history is integral to future development. Trends projected long ago are now past, yet they paved the way to the present and will set the stage for what's to come as communications continue to evolve.
The Land Mobile Radio Transformation
Land mobile radio (LMR) was once the predominant form of communications in both the private and public sectors. Range and audio quality shortcomings, as well as cost prohibitive infrastructure, however, eventually forced the adoption of alternative technologies. In 1996, the first commercial push-to-talk (PTT) service over cellular infrastructure (PoC) was introduced in the U.S. and users began augmenting LMR devices with PTT applications on smartphones, which often could communicate with radio systems when radios couldn't.
Since then, PTT has evolved exponentially, primarily driven by the advent of Long Term Evolution (LTE) networks, which evolved from digital narrowband technologies and its analog predecessor. When PTT became Push-to-Talk over Cellular (PoC) and integrated the use of smartphones and tablets optimized by advanced PTT accessories, the transition from LMR to PoC began in earnest. We've now witnessed the birth of true mobile communications.
The Road to Mobility
Mobile technologies are carving new inroads for the way everything and everyone interacts. A growing dependency on mobile devices, ravenous hunger for information, automation and autonomy are fueling demand for advanced connectivity. Connectivity is the gas that keeps these drivers moving by enabling communications between equipment, platforms and systems.
More businesses require ever-greater bandwidth and digital capabilities to enhance products, services and operations. But no matter how advanced the network technology becomes, no single solution will fit every need. It might take a mix of technologies to fulfill specific criteria for coverage, data throughput or transfer, backup connectivity and other considerations.
Case in Point. Internet of Things (IoT) is yielding new opportunities for remote capabilities, data collection, transmission and processing. Though there are a plethora of existing and emerging network options, users must weigh power consumption and data costs against range and bandwidth to arrive at the right IoT connectivity solution.
Next Evolution Networks
My philosophy is that, ultimately, it's all about the network. Network advances for future connectivity in an ongoing endeavor. 5G mobile broadband services are the latest buzz. This high-speed, low-latency wireless cellular network will play a significant role in connecting large quantities of sensors and smart devices. It will also enable leading-edge technologies such as Ultra-HD (4K) streaming, self-driving car connectivity and virtual/augmented reality (VR/AR) enhancements. The sixth generation of mobile technology (6G) is already on the horizon, driven primarily by artificial intelligence (AI) scenarios.
Depending on the application, IoT connectivity, extending to IoT sensors, beacons and devices, can be achieved a variety of ways, including cellular, satellite, Wi-Fi, near-field communications (NFC), low-power wide-area networks (LPWAN), radio-frequency identification (RFID), etc. Beyond 5G, new cellular technologies are arising that are specifically designed to support IoT, like Cat-1, LTE-M, and NB-IoT. Lest we forget, next-generation Wi-Fi could offer greater capacity, faster speeds and lower latency to support all aforementioned technologies, and is touted to be complementary to 5G.
Among emerging networks of interest are a number of unlicensed spectrum offerings, which may extend 5G into new markets. Another network that addresses the hot topic of in-building cellular service is the 150 MHz Citizens Broadband Radio Service (CBRS), which brings bandwidth support to mobile devices in buildings and public spaces. This is of particular importance to the industrial IoT (IIoT) sector.
On an even larger scale, a select group of satellite companies is planning to deploy low-orbit constellations that could blanket most of the Earth and bring high-speed broadband service to developing markets. Meanwhile, there are those that believe ubiquitous connectivity options like GSM are preferable to wireless cellular or unlicensed LPWAN technologies for underserved countries.
The upshot is, to fulfill increasingly elaborate technological demands, industries will need to synchronize underlying systems and support them with high-performance connectivity.
Measuring the Future of IoT
IoT Telemetry is next in line for fifteen minutes of fame. Telemetry predates IoT by many years. The word is derived from Greek roots: tele, meaning remote, and metron, meaning measure. An apt name to describe this automated communications process for collecting measurements and other data from remote places to monitor and analyze.
Sensors play a key role in telemetry as a source of data input. For example, our company recently developed an IoT device to monitor sewer flow in Taiwan to mitigate illegal dumping. Experiential telemetry is already being used by consumer-facing businesses to gather data for improving services, but soon they'll have the ability to monitor customer emotions with the arrival of higher quality facial recognition.
Meanwhile, I see early stage-development of new sensor peripherals that will enhance the usefulness of smart devices. If using 5G or other wireless networks, it's no longer necessary for the property to maintain Wi-Fi modems/routers for critical services, and for most other services, short-range communications that talk directly to the user's smart device would suffice. This could dramatically reduce the complexity and cost of sensors.
Where does IoT fit into telemetry? Though the current data rate may be fairly low for reading measurements like water temperature or air quality, once there are hundreds of thousands of field devices in play, suddenly it becomes Big Data, which is IoT territory. Just as other aspects of communications are evolving, so have the opportunities for IoT and telemetry.
Then, Now and the Future
It all ties together when you think about it. What was once the accepted norm in communication technologies became the impetus for the development of better solutions. This then triggered tangential technologies, which opened the door to even more opportunities. Never satisfied with the status quo, the communications industry is constantly striving to surpass itself and build a bigger, better mousetrap, or network as the case may be. The cycle of evolution is clear: The past begets the present and the future builds upon the present. As the saying goes, "Hindsight is foresight."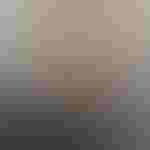 Dave George, chief technologist and president of Pryme Radio, holds 29 patents and is the inventor of multiple award-winning products. An RF engineer for over 40 years, George is a key influencer in the public sector's transition from radio to broadband. He is considered an industry thought leader whose keen insight is renowned in the communications technology field. Aside from running a successful communications accessory company, George also coaches a Southern California high school robotics team.
Sign Up for the Newsletter
The latest IoT news, insights & real-life use cases...delivered to your inbox
You May Also Like
---