T-Mobile, SpaceX to Eliminate Cellular Dead Zones With Starlink Satellites
T-Mobile, SpaceX to Eliminate Cellular Dead Zones With Starlink Satellites
Elon Musk and T-Mobile President and CEO Mike Sievert said the "satellite-to-cellular service" will eventually be available worldwide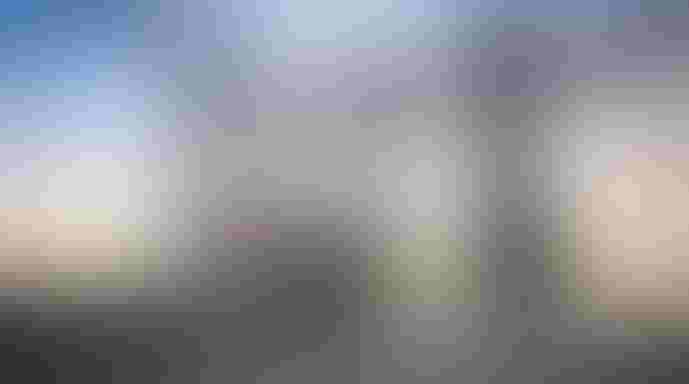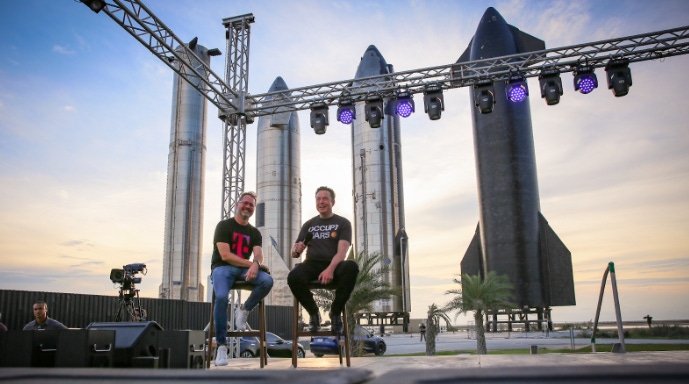 T-Mobile and SpaceX announced a plan to make every cell phone in the U.S. a satellite phone by connecting them to the spacecraft-engineering company's constellation of low-earth-orbit satellites, Starlink. 
The partnership will provide current T-Mobile subscribers near complete "satellite-to-cellular service" in the U.S., including dead zones currently unreachable by traditional land-based cell service. 
"The important thing about this is that it means there are no dead zones anywhere in the world for your cell phone," said SpaceX Chief Engineer Elon Musk.
The initial service will be available "almost anywhere a customer can see the sky" and will allow text messaging, MMS and the use of "participating messaging apps," T-Mobile said. Connectivity will be 2 to 4 Megabits per cell zone and will eventually be available to Tesla cars, Musk said in a series of tweets. The companies plan to add voice and data coverage later.
The new network will be launched by the end of 2023, following planned SpaceX satellite launches, through a beta program in select areas. It will pair Starlink's satellites and T-Mobile's mid-band spectrum and eventually cover the entire continental U.S., Hawaii, parts of Alaska, Puerto Rico and territorial waters, as well as areas outside the signal of T-Mobile's network.
"Starlink V2, launching next year, will transmit direct to mobile phones, eliminating dead zones worldwide," Musk tweeted.
In an event announcing the "Coverage Above and Beyond" partnership, Musk and T-Mobile President and CEO Mike Sievert said they intend for the service eventually to be available worldwide and issued an open invitation to the world's carriers to make that happen, with T-Mobile committing to offer reciprocal roaming to participating providers.
"We've always thought differently about what it means to keep customers connected, and that's why we're working with the best to deliver coverage above and beyond anything customers have ever seen before," said Mike Sievert, CEO of T-Mobile. "More than just a groundbreaking alliance, this represents two industry-shaking innovators challenging the old ways of doing things to create something entirely new that will further connect customers and scare competitors."
Sign Up for the Newsletter
The latest IoT news, insights & real-life use cases...delivered to your inbox
You May Also Like
---