System Connects Remote Fleets to Fight Climate Disasters
System Connects Remote Fleets to Fight Climate Disasters
Advanced Navigation's Cloud Ground Control is offering a one-stop-shop for managing vehicle fleets for disaster relief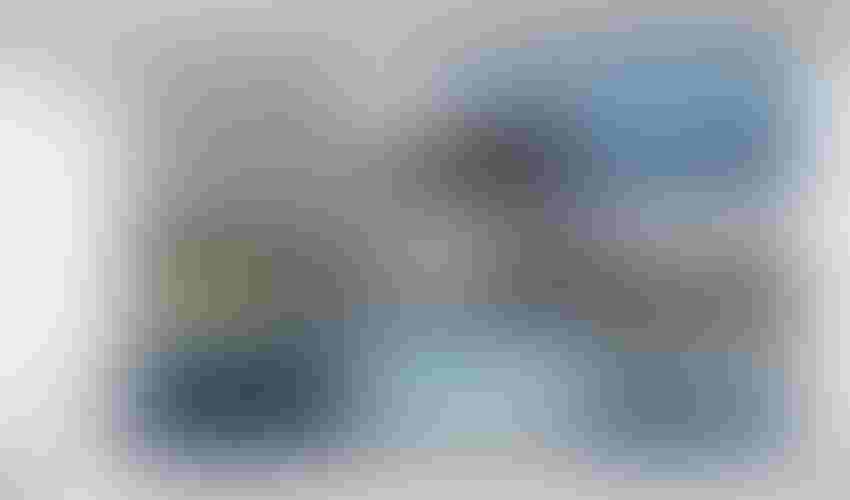 Cloud Ground Control platform
Advanced Navigation
The dangers of climate change-induced disasters are becoming increasingly apparent, as this summer demonstrated with temperatures reaching all-time highs and wildfires spreading across Hawaii, Canada and parts of Europe.
Finding methods to mitigate and meet these environmental disasters has become a priority for governments, and innovators are rising to meet this challenge. With tools emerging to monitor for signs of danger and keep first responders as clued in as possible, tech is stepping in to support emergency services as the climate crisis continues to grow.
Yet with companies now able to deploy an array of aerial and land-based vehicles, having a means of controlling and monitoring multiple vehicles at once is an emerging market gap. This is where Advanced Navigation comes in, with the launch of its remote fleet management platform, Cloud Ground Control, in April this year.
"Cloud Ground Control enables remote visibility and control over a whole fleet, but all accessed and controlled through the web browser," said Michal Weiss, Head of Product, Cloud Ground Control at Advanced Navigation. "We're enabling situational awareness for workers who may not be on the ground but need to have eyes on the ground."
Autonomous Fleets for Environmental Disaster
Uncrewed vehicles have emerged as a transformative technology for disaster response, providing enhanced surveillance, firefighting capabilities and increased safety for responders. A combination of ground rovers and aerial drones can provide real-time information on crises and keep first responders informed without jeopardizing their safety.
"Knowing exactly what is happening is critical for emergency services because they need to make decisions based on what they see on the ground," said Weiss. "Often, firefighters and rescue teams put their lives in danger to collect that information. So robotics, drones and ground vehicles can collect that information to keep these first responders safe, and the effectiveness of the operation is improved.
"We're seeing a lot of interest from a variety of industries, especially infrastructure/ utilities, construction, agriculture and of course public safety…it's evident that they have been waiting for quite some time to see something like Cloud Ground Control in the market."
The platform offers a cloud-based "command and control solution" that enables the remote operation of vehicle fleets, providing real-time data collection from a variety of autonomous fleets simultaneously.
Currently, Ground Cloud Control can manage and control as many as 1,000 vehicles, whether ground or air-based, or both, though the company plans to expand capabilities further to control any number of fleet vehicles.
The Importance of Interoperability
With the range of possible emergency vehicles expanding, creating a holistic platform to collect and organize data feeds is a priority not only to streamline the process of generating insights but also to simplify the training process.
"Cloud ground control allows teams to incorporate a range of data into one single platform," said Weiss. "This is critical because sometimes when you have so many sensors and devices and vehicles, there is an overload of information because everything is coming from different types of software and hardware. What sets us apart is that we are able to bring it all together."
From a training perspective, the platform offers a single tool that workers have to familiarize themselves with. With many first responders untrained in robotic control and data analysis, interoperability and usability are key for ensuring these technologies are picked up on a wide scale.
"Oftentimes when you've got a particular vehicle you need to work with, there is training that has to be completed to operate it," said Weiss. "What we provide is one platform with one set of training, which can then be used to incorporate any type of vehicle. We are hardware- and sensor-agnostic, and we want to bring all of these devices into one single platform and make it easier for the user to consume."
As Cloud Ground Control is an open development platform, users can integrate its cloud capabilities with any hardware to make it more intelligent and, therefore, valuable.
"You could take a cheap drone and integrate it with our cloud capabilities, offering new features such as object detection to allow it to differentiate between people and birds and cars," said Weiss. "So with this software, even a cheap drone becomes a lot more valuable."
In addition, Cloud Ground Control can run AI algorithms over a video feed to generate insights, identifying, for example, people in distress or a fire starting.
"It gives an actual alert on what the drone is seeing, and makes sure you can react to it appropriately," said Weiss. "That is something that is unique. It generates these alerts automatically so people can be rapidly alerted to a situation, accelerating the process needed by the rescue team and making it more effective."
The Future of Emergency Vehicle Fleets
Investment in drones and rovers for disaster relief is rising globally, with climate mitigation becoming a central strategy for governments around the world. Yet there is still scope for expansion, with the full capabilities of these tools still emerging.
"We're definitely seeing a lot of advancement and adoption of technology, and it's apparent that governments are putting more funding into searching out solutions for these problems," said Weiss. "I believe that what's driving this, apart from climate change and the increase of the likelihood of fire, is that this technology can help the rescuers and the firefighters avoid putting their life in danger. The second thing is that it's actually much more cost effective to use a drone rather than, say, a manned helicopter or a fire truck."
Looking forward, Weiss said Advanced Navigation is set to expand Cloud Ground Control capabilities to facilitate more autonomous operation, providing a platform that can house information for any number of vehicles in a fleet with limited human intervention.
"We want the vehicles to collaborate without human intervention," said Weiss. "We want to build a connected ecosystem of drones, robots and sensors. This will help us achieve our end goal which is to orchestrate autonomous missions with little to no operator intervention. Imagine there's a fire and a swarm of drones are tasked to put out the fire. Or there's a flood, and drones are tasked to identify people in distress, and immediately send autonomous boats to the rescue."
Currently, regulations stipulate that a human operator is on site, although Weiss said removing humans even further from the operation, and keeping them further away from danger, is not so far over the horizon.
"There has been some significant progress in the last year in approving those kinds of autonomous, remote operations," said Weiss. "But there is a lot we can do to help the aviation authorities to build those rules and regulations and put the right safety measures in place to allow more approval for such operations. I believe we will eventually see a lot more of these kinds of operations in the future, it's where our technology is heading, it's just a matter of time."
Sign Up for the Newsletter
The latest IoT news, insights & real-life use cases...delivered to your inbox
You May Also Like
---