Survey: In IoT, Networking Team Leadership Drives Project Success
Survey: In IoT, Networking Team Leadership Drives Project Success
Networking teams at companies with IoT projects see themselves as the group most likely to lead successful IoT initiatives, according to new research from EMA.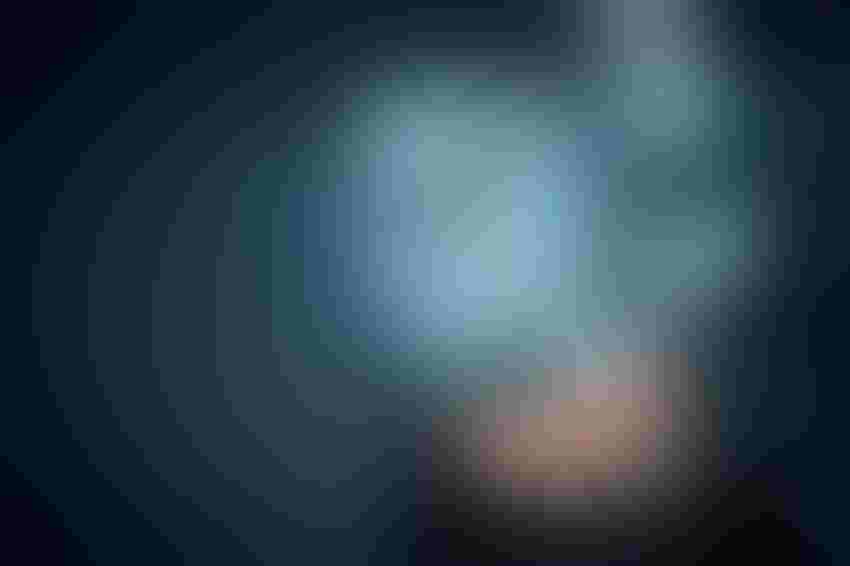 Internet of things (IoT) concept. Businessman offer IoT solution represented by symbol connected with icons of typical IoT – intelligent house, car, camera, watch, washing machine and cooker.
Thinkstock
Leadership by network teams on IoT initiatives is a key driver of project success, according to networking professionals who responded to a recent survey by Enterprise Management Associates (EMA).
Network teams that were successful with their IoT initiatives were 2.5 more times likely to play a leading role in implementation of all their organization's IoT initiatives, according to the report by the Boulder, Colo.-based industry analyst and consulting firm, which surveyed 100 North American IT professionals who are involved in planning, operating or implementing their organization's networks and who are directly involved in IoT projects at their companies.
With a significant group of the organizations surveyed reporting six or more ongoing IoT initiatives, and wireless LAN as the most essential IoT networking technology in their portfolio, the mix of tactical and strategic expertise possessed by the network team is crucial to ensuring everything from network availability and performance to security. Successful individuals were more likely to be involved in every aspect of how networks support IoT, especially analyzing and reporting how the network supports IoT initiatives to other functional groups in IT and the business.
"Network teams that lead all IoT initiatives reported higher levels of success, and those exclusively playing a supporting role were the least successful," EMA senior analyst Shamus McGillicuddy wrote in "The Internet of Things and Enterprise Networks: Planning, Engineering and Operational Strategies. "The network infrastructure team should establish itself as an owner of IoT initiatives as soon as possible."
The report aimed to offer some early guidance and suggestions on best practices that network infrastructure professionals can adopt when tasked with supporting IoT initiatives.
Network teams reported playing multiple roles in IoT projects, including monitoring IoT network availability and performance, helping to research and evaluate IoT networking solutions, and planning and deploying IoT-related networks. They play leading roles in deploying IoT devices and implementing IoT device security policy and access controls. They're also working to identify new opportunities for the network infrastructure team to support IoT, according to the report.
Two key challenges—monitoring network performance and availability and ensuring network security as connectivity increases—are evident for network professionals surveyed. It's not surprising, then, that their most essential partners are IT service management and security teams. Some 52 percent of respondents reported that IoT has created or worsened blind spots in their network monitoring architecture, and of those, 40 percent have experienced a security breach.
Some 68 percent of network teams have extended their monitoring tools to monitor and manage IoT devices. To improve visibility into IoT networking, network teams are upgrading the network data processing capacity of their monitoring tools, upgrading their monitoring tool licenses to account for device growth, and installing network visibility controllers.
In turn, organizations recognize the need for faster, real-time analysis of network data in overcoming these challenges, with the majority indicating its value in helping to detect IoT security incidents and threats and helping to monitor IoT services—and as a result, distributed edge analytics is a common feature of IoT architecture.
Overall, the space is an enormous opportunity for network professionals to forge strong partnerships with internal and external stakeholders to ensure that the multitude of IoT initiatives within an organization not only stay on track and provide ROI, but create the new products and business models that drive digital transformation.
"IoT represents an opportunity for network professionals to seize a leadership role in a network-centric project that can lead to demonstrable revenue growth for their organizations," McGillicuddy wrote. "These are the projects that make careers."
Sign Up for the Newsletter
The latest IoT news, insights & real-life use cases...delivered to your inbox
You May Also Like
---