School District Enables Remote Learning With Cisco Wireless Infrastructure
School District Enables Remote Learning With Cisco Wireless Infrastructure
A school district created a wireless infrastructure to ensure that low-income households had reliable Internet access during COVID-19. Student success and community engagement came next.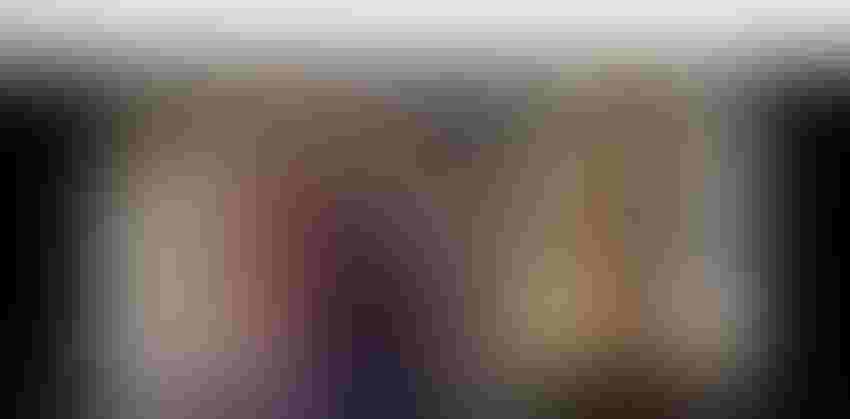 COVID-19 put a strain on school systems to provide remote learning options quickly by March 2020.

Some 70% of students in the Canutillo Independent School District lacked Internet access at home, further extending a digital divide in the area.

Enlisting Cisco wireless infrastructure, the district not only enabled remote learning but provided the foundation for a truly digitized educational environment and greater community inclusivity.
As COVID-19 swept through the globe in 2020, educational systems had to adjust on a dime and enable students to learn remotely.
But if distance learning was challenging for average households, low-income households were disproportionately affected by poor Internet connectivity.
"Kids weren't showing up to school. They didn't have a means of connecting," said Oscar Rico, executive director of technology, at Canutillo Independent School District in El Paso, TX.
Indeed, 70% of students in the district lacked reliable Internet access at home, further jeopardizing educational opportunity during pandemic times. Many kids had only a hotspot connection via their smartphones rather a connected computer.
"A lot of them had cellular devices that would spit out a hotspot and that hotspot was shared by students and parents in the household," Rico said.
Rico, himself an immigrant from Mexico, noted that these lower-income students' education was likely to suffer disproportionately during COVID-19 without reliable Internet access. Access was no longer a nice-to-have but a requirement for educational success.
"This pandemic made parents aware that their kids needed the Internet."
A recent study also indicates that even if households have Internet access, the quality of access continues to retrench the digital divide for underserved communities.
"The good news is that access has skyrocketed" since 2015, said Vikki Katz, an associate professor in the School of Communication and Information at Rutgers University, and co-author of a June study on digital access in an EducationWeek piece. "The bad news is that the proportion of families who are underconnected hasn't moved."
Wireless Infrastructure Enables Remote Learning during COVID-19
As the district delved into its options for building wireless infrastructure, it considered CBRS technology, or Citizens Broadband Radio Service.
But CBRS technology -which provides MHz of spectrum in the 3550 MHz to 3700 MHz range U.S. — was cost-prohibitive.
"It was going to be an astronomical recurring charge," Rico said, to install CBRS throughout the county.
Instead, the district deployed a combination of wireless technologies to connect students reliably and securely.
Enlisting signal from the school network, the district feeds that signal though to Cisco Ultra-Reliable Wireless Backhaul antennae via Power over Ethernet switching. That connectivity is then fed to a Cisco Meraki access point, and back into the school's Internet Service Provider network.
"It's the same control I would have within the school's four walls to enable kids' privacy and safety," Rico said.
This architecture also enables new forms of distance learning through in-classroom cameras.
"Now that we had the infrastructure to support it, we purchased robotic classroom cameras that have markers that follow teachers around and are unintrusive for instruction," Rico said,"As kids are absent, they can either attend live into the classroom through those remote cameras; [and] those same remote cameras also records instruction," so children can attend a class later on, he added. The cameras also help teachers observe other teachers' best practices during lessons and give children access to remote tutoring as well.
Rico is also building a network architecture that may require for even greater bandwidth down the road; today the district is outfitted for 1 Gigabit Ethernet, but in the not-to-distant future, new capabilities could require 25 Gigabit Ethernet.
For example, Rico wants to digitize all classroom activities, including student worksheets, testing and of course video streaming of classroom instruction. That requires cloud-based options to host the district's learning management system.
So too, many of the historical records are paper based, and the district wants to support sustainability. "I want to be a green district in the sense that we don't fill out any paper-based applications again."
"The sky is the limit on this project," Rico said. With a truly digital platform, students have the "opportunity to become successful in every walk of life," Rico said.
Digitization Brings Results, Engagement, Inclusivity
The new hybrid formats for lessons have spurred other changes that foster inclusivity for the community as whole, including parents.
School board meetings, for example, can now be streamed in both English and Spanish. That enabled households to attend the board meeting of time preference and language as well.
Parent-teacher meetings are now possible via video so parents don't have to attend a meeting at 9 am in person. "We went from three parents to 36 and having to open separate sessions just to keep up with parental involvement."
Student attendance rates have increased for the district, Rico said, from 96% to 9%.
The jury is out on the overall benefits of remote learning, of course. According to a 2021 Washington Post piece, many school districts have witnessed spikes in failing grades, particularly for English-language learners and other vulnerable students.
But ultimately, hybrid educational options can help buoy students. Indeed, at the college level, hybrid formats have been found to be more effective than exclusively online or exclusively in-classroom instruction.
Video instruction may also provide an important backup for students with differing learning styles or English-learning students.
"For me, it's always been about equity," Rico said.
Sign Up for the Newsletter
The latest IoT news, insights & real-life use cases...delivered to your inbox
You May Also Like
---