Once Cutting Edge, Smartphone Sensors Not Cutting It for the IoT
Once Cutting Edge, Smartphone Sensors Not Cutting It for the IoT
The smartphone has done a fantastic thing by advancing sensor technology and bringing costs down. But now it's the IoT that's driving the innovation in sensors.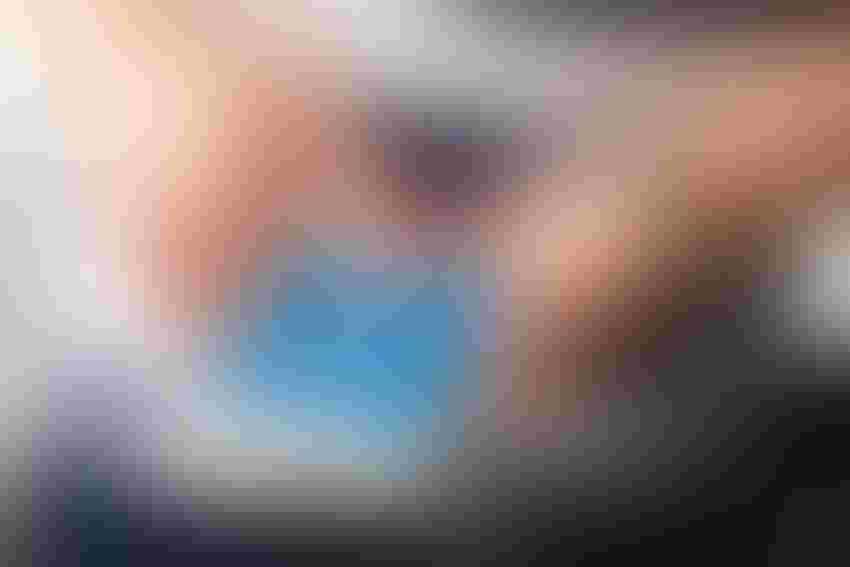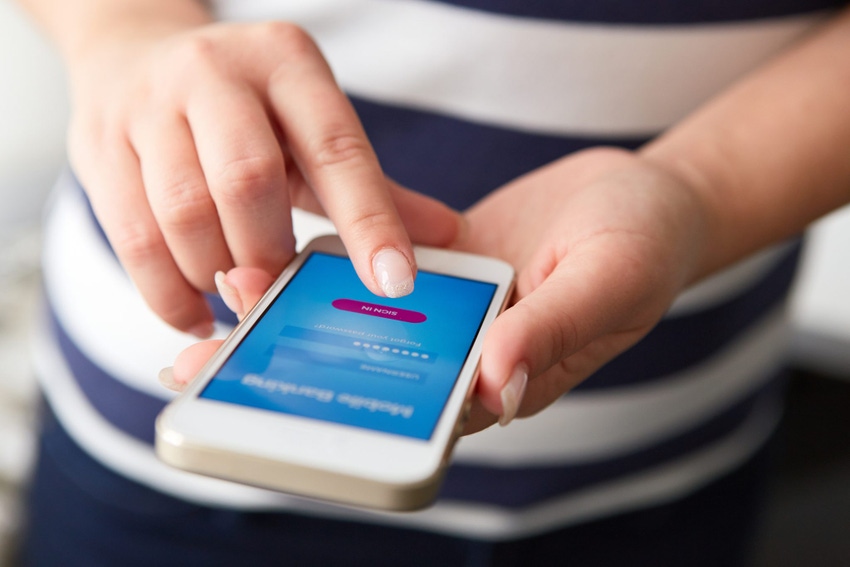 Female hands using mobile banking on white smartphone
Raslitov Sedlichek, Thinkstock
For today's engineers, having easy and inexpensive access to sensors hasn't always translated into ease of integration into other applications, particularly when it comes to the Internet of Things (IoT).
"It's interesting how the smartphone has raised expectations for almost all the other products we use," said John M. Chong, PhD, who is Vice President, Product and Business Development at Kionix speaking from the show floor at this week's Sensor Expo.
"We're no longer satisfied with just a dumb device. We want it to be connected so that we can check its status, get updates or control it remotely. We want it to be more automated and need our attention less. That's true whether it's a consumer device or an industrial machine."
To wit, who among us hasn't stabbed at a static display screen, expecting touch capabilities that connect us to an information-rich experience? Or felt helpless when the battery on our smartphone dies?
Chong sees the challenge of applying sensors in an IoT design as two-fold: Meeting the technical requirements for sensors used in the design—which can be vastly different from smartphones—and understanding that good design is as much about the user experience as it is about the technology.
For engineers, good design has nearly always involved a giant hairball of decisions and tradeoffs, and that's especially true for the Internet of Things.
A device as seemingly simple as a fitness monitor requires careful a balancing of measurement accuracy, power consumption, space constraints, and cost—often requiring sensor technology that goes beyond what's in the smartphone.
"On the technology side, sure, the smartphone industry has really driven innovation and pushed the envelope, but that's starting to plateau. It's mostly about cost there, now," said Chong.
He points out that engineers working on IoT applications often have requirements that exceed those in the smartphone, whether it's size, power, performance or features, and that sensor manufacturers are beginning to step up to address those needs.
One difference is the need in manufacturing applications for sensors to measure and sustain higher vibration levels—up to forces of 32g in some cases—as compared to a smartphone application, which is down around 8g.
"You put sensors on a vibrating machine on the factory floor, and it's a whole different ball game than carrying a cell phone around in your pocket," said Chong. "Machines see greater forces and move or vibrate at higher rates than people."
Another difference is power consumption, where sensors developed for smartphones often draw too much power to be used in many wearable applications.
Kionix has a number of new product lines addressing such IoT applications. Its new KXG07 and KXG08 products combine an accelerometer, gyroscope, and temperature sensor in a tiny package that only uses 200µA. That cuts in half the power used compared to the lowest power sensor available. Its KX222 and KX224 products measure up to 32g of acceleration and have wider bandwidths for applications ranging from smart sports equipment to machine health condition monitoring.
Sensor vendors are responding to this new design space, by identifying requirements that are common across many applications and developing sensor technologies and software algorithms intended to serve as more turnkey-like solutions for engineers. In fact, Kionix has staffed up its software engineering capabilities to take on more of the heavy lifting in algorithms.
The end goal? Free engineers up so they can focus on adding their unique value to their designs.
"The smartphone industry is quite different," he said. "They have a decade of experience with sensors and teams of sensor experts. When it comes to IoT applications, the design teams are generally smaller, and they don't have the in-house expertise to develop their own algorithms from scratch."
By taking these integrated building blocks—instead of having to reinvent them—engineers can spend more time adding their unique twists to the design—and that's where the user experience comes in.
"They can focus on the aspects of the design that really add value to the product, and stop worrying about having to write a clever algorithm for sensor fusion," said Chong.
Sign Up for the Newsletter
The latest IoT news, insights & real-life use cases...delivered to your inbox
You May Also Like
---