New Wildfire Detection Sensor Acts as 'Electronic Nose'
New Wildfire Detection Sensor Acts as 'Electronic Nose'
Hundreds of these sensor devices have been deployed in forests across Europe and Southeast Asia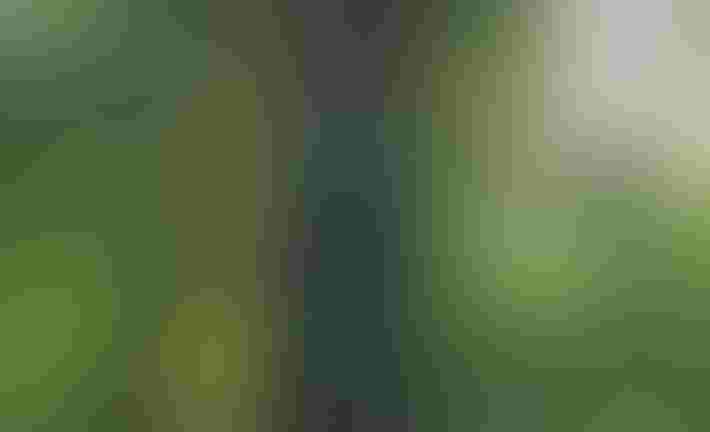 Wildfires are becoming increasingly intense and common worldwide as the impacts of rising global temperatures are more keenly felt, with nations seeing increased risk to crops, land and homes. 
Early detection and warning systems are crucial to preventing these disasters, though existing devices typically use satellite or camera imaging for visual smoke detection, a technique that doesn't always catch the danger in time. This is where fire-detection startup Dryad comes in.
The company has developed a solar-powered sensor with a built-in gas detector that acts as an "electronic nose," identifying gasses such as hydrogen and carbon monoxide that indicate a fire in its early stages.
Dryad partnered with Semtech and Swarm to use satellite and 4G networks to alert users to a fire threat before it becomes a blaze. The alert can be sent to local forest rangers, fire brigades or other emergency services, transmitting the  exact coordinates of the sensor's location so emergency personnel can get to the exact location. 
The device's built-in AI sensors detect abnormal gas patterns in the air and can distinguish between different "smells" of fire, allowing it to identify real fires and false alarms. Depending on sensor placement, its devices can detect a fire within 30 to 60 minutes.
To date, Dryad has raised $12.2 million to develop and roll out its sensor technology, with 300 of its devices rolled out in test deployments in countries including Germany, Greece, Spain, Portugal, Turkey, the U.S. and South Korea.
Dryad is looking to accelerate production of its sensors, with plans underway to manufacture and distribute 10,000 units before the end of the year, and 230,000 in 2023. Interest in the devices comes primarily from the U.S., though southern European nations facing a greater threat of fire are also key markets.
"Time is everything when it comes to managing wildfires and our technology gives firefighters the earliest, most reliable warning coupled with an exact location," said Carsten Brinkschulte, Dryad CEO. "…Our aim is to give firefighters the best chance of extinguishing a blaze before it gets out of control and subsequently protect every hectare of the world's forests, making wildfires and their devastating effects a thing of the past.
"Currently, we have 12 proof of concepts taking place in America, Europe, Canada, and Asia…by 2030, we aim to deploy 120 million sensors across the world's forests, all of which will be manufactured right here in Germany."
Sign Up for the Newsletter
The latest IoT news, insights & real-life use cases...delivered to your inbox
You May Also Like
---