Legislation Signed to Accelerate Small Cell Deployments
Legislation Signed to Accelerate Small Cell Deployments
The Illinois governor's office says new legislation will pave the way for 5G wireless and other technology in the state; plus, more news.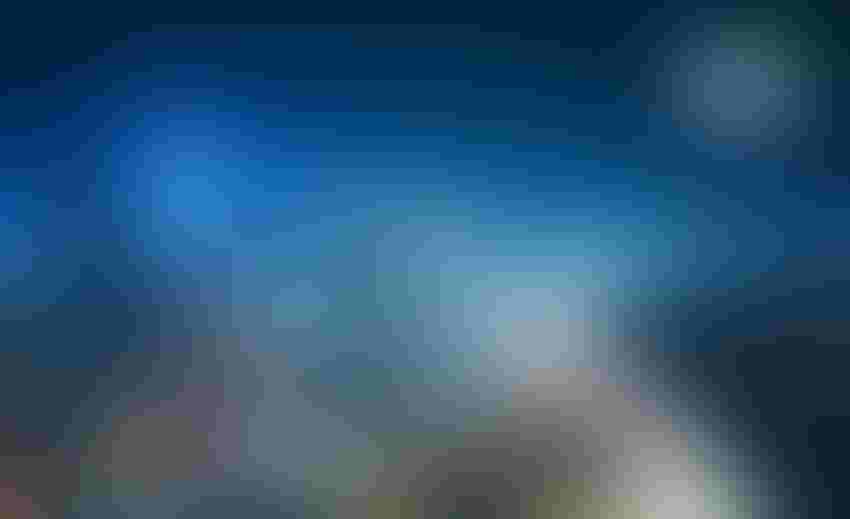 5G network wireless systems and internet of things with modern city skyline. Smart city and communication network concept .
Thinkstock
Illinois Governor Bruce Rauner signed legislation last week that standardizes and streamlines regulation of small cell wireless facilities, which the office says will pave the way for 5G wireless and other technology in the state, according to a press release. The bill defines a process for approving small cells, including placing time limits on permitting processes. Small cells are lower-profile wireless signal alternatives to traditional cell towers that can be attached to existing structures – a sort of mini cell tower. According to reporting in FierceWireless, small cells can be installed nearly anywhere, from rooftops to streetlights and traffic signs. "This legislation sends a strong, competitive message that Illinois is open for business. We want to make Illinois a leader in wireless technology. We are working to grow jobs and our economy and set our community up for future success," Rauner said in the release.
C3 IoT to Integrate IoT Platform with Microsoft Azure
C3 IoT and Microsoft will partner on building a "better together," solution, as Microsoft put it, integrating the C3 IoT Platform with Microsoft Azure. The companies will conduct co-marketing and co-selling strategies, as well services, according to a press release. "Combining the market reach of Microsoft, the amazing power of Microsoft Azure, and the capability of the C3 IoT AI platform, we will dramatically accelerate the adoption of AI, IoT, and elastic cloud computing globally," Thomas M. Siebel, C3 IoT CEO, said in a press release.
Splunk Launches IIoT Software
San Francisco-based Splunk Inc. launched an IIoT product last week, Splunk Industrial Asset Intelligence (IAI). Splunk IAI helps organizations in manufacturing, oil and gas, transportation, energy and utilities monitor and analyze industrial IoT data in real time to create a simple view of complex industrial systems while helping to minimize asset downtime, according to a press release. "Real-time analytics is an absolute must for manufacturers today, but organizations are struggling to bridge the gap between legacy systems, industrial assets and sensor data," Ammar Maraqa, senior vice president, business operations and strategy and general manager of IoT Markets, Splunk, said in a press release. "Splunk IAI provides a single solution that helps ensure industrial systems are running at full capacity, enabling organizations to significantly save resources and money on unplanned downtime."
Ring Is Home with Amazon
Amazon completed its $1 billion acquisition of smart doorbell vendor Ring this week. The device enables users to see and talk to people on their doorstep, through their mobile devices, even when they're not in the house. The product was (now) famously rejected by investors on "Shark Tank" in 2013.
Sign Up for the Newsletter
The latest IoT news, insights & real-life use cases...delivered to your inbox
You May Also Like
---