IoT Technology: A Platform for Innovation, But Not a Market
IoT Technology: A Platform for Innovation, But Not a Market
IoT technology doesn't inherently create value. The power of the technology lies in the apps and outcomes it can facilitate, writes Param Singh, head of platform and partnerships in Cisco's IoT business unit and IoT World News Content Director Brian Buntz.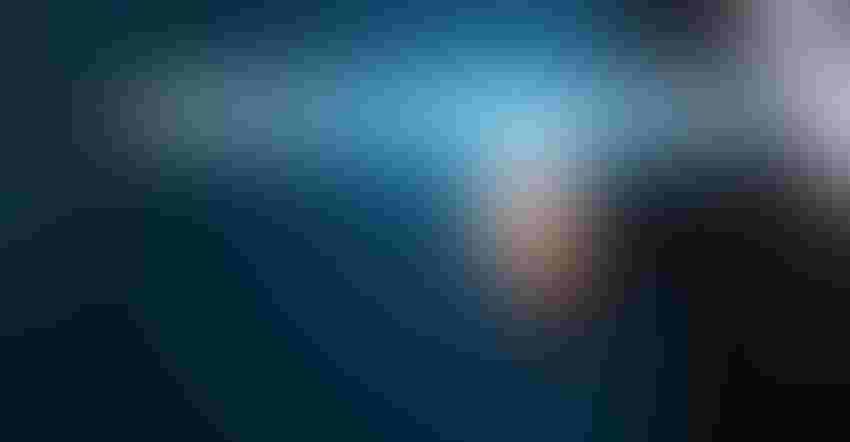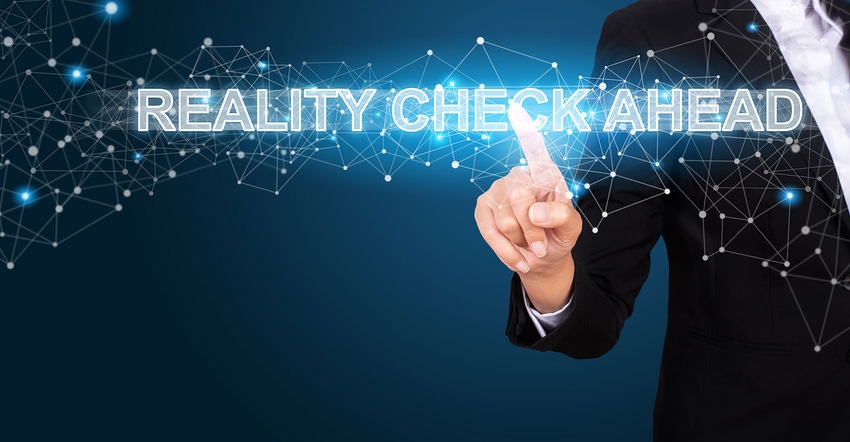 By Param Singh and Brian Buntz
"The world is the totality of facts, not of things." —Ludwig Wittgenstein
Imagine it's 1993 and a friend of yours calls you up excitedly to say he hopes to get rich off of the internet. You would be right to have been skeptical. Most simplistic ideas launched in the web's early days would fail and the dot-com crash would go on to erase some $1.7 trillion in market value. But several companies that debuted in the mid-1990s, among them Amazon, eBay, Google, Netflix and PayPal, would ultimately prove the feasibility of launching transformative online business platforms and help change the global economy. At present, tech firms make up 26 percent of the S&P 500.
The early wave of hype surrounding the Internet of Things is similar to the early buzz of the World Wide Web. Although the term "Internet of Things" likely dates to 1999, it first became mainstream approximately five years ago, thanks in part to strong support from tech and telecom companies like Ericsson and Cisco beginning around 2010, both which helped popularize the notion there would be 50 billion connected devices by 2020.
Where Are We Now?
Fast forward to today, and we see Internet of Things adoption is not happening as many initially expected. We hear that many IoT proof-of-concept projects are running into delays if not outright failing. Prominent analyst firms have trimmed their projections for IoT deployment to less than half of the original estimate of 50 billion. A 2017 McKinsey survey helped popularize the notion that many IoT projects are stuck in pilot purgatory. They are not alone in that assessment: dozens of industry colleagues, consultants, executives, system integrators and customers we've spoken to agree that IoT technology is failing to drive the level of business growth they expected.
Putting Outcomes First
There are multiple reasons for the relatively slow uptake of IoT, but the chief reason is many people continue to mistake IoT as a market unto itself rather than a concept supporting business possibilities. And the driver of value of IoT lies not in the "internet" or "things" per se, but in the outcome-focused applications they enhance with contextual data.
In the end, your customers don't care about how many IoT projects you've deployed, how much you've invested in them, or how much time it took you or to learn how to use a new piece of software that allows them to access IoT data. Ultimately, they want what they always wanted: a defined business outcome. If your IoT technology can help them achieve core business outcomes more efficiently or effectively via software they are already familiar with, it has a good chance of succeeding. This is true, regardless of which industry you look at: from manufacturing to transportation to utilities to energy.
Consider the Enterprise Asset Management software market segment (Oracle, IBM Maximo, Infor DataStream etc.), which Gartner deems to be "very mature" and have a Magic Quadrant dedicated to the product category. This is a proven market segment with existing customers who are deriving business value from platforms such as Maximo today.
In the context of IoT technology, it makes little sense to build an asset management app, but rather take sensor data from a given asset and add it to the EAM data to gather additional insights. Some analysts are calling this "context-based awareness" and is extending the life of these existing systems. Oracle is the best example of this with its Oracle IoT Asset Monitoring Cloud and Oracle Production Monitoring apps. You can see an overview of the solution here.
The Enterprise Asset Management software segment isn't unique in this regard, several other enterprise applications categories can be similarly enhanced with IoT-driven contextual data: Supply Chain, ERP, MES, etc.
Where Are We Headed?
We are moving toward a market consolidation where industry and enterprise companies will extend their apps and solutions with sensor data leveraging either their own IoT platforms or those from a handful of independent software vendors (ISVs) or startups. These platforms and technologies will be at the top of the pile as hundreds of IoT platforms consolidate in the next 18 to 24 months.
The consolidation may have already begun. To cite a few pieces of evidence from the past 18 months, there is Software AG's acquisition of Cumulocity, insurance group Munich Re Group's decision to purchase Berlin-headquartered IoT startup Relayr, and Arm's decision to purchase Treasure Data, whose analytics platform helped enable the company to launch an IoT SaaS platform known as "Pelion." As for Relayr, that company itself acquired Proximetry, a provider of network and wireless performance management technology in 2016. Two things stand out in this deal. First, it seems that an outcome-driven company (insurance) is looking to leverage an IoT platform to further its business. Secondly, the approximately $300 million deal may not be as lucrative as it initially seems. Relayr went through multiple rounds of funding, according to Crunchbase's estimates and raised approximately $66.8 million in funding since 2013. If you consider that most VC's require multiple's on their investment (4, 5 or even 10x), the return for employees is less lucrative.
As we move into 2019, expect to continue to see more consolidation in the IoT market and a gradual simplifying of the IoT ecosystem. Meanwhile, the most successful IoT applications will have a laser focus on helping deliver a specific outcome or adding value to existing business applications while those experimenting with less successful IoT projects will either give up or become entranced by the next hot new technology — most likely AI or blockchain. As for IoT projects, trailblazing use cases with a defined ROI that build on the foundation of proven data infrastructure will lead the way forward.
There is already a growing number of such successful IoT projects. One example can be seen in the case of Kaeser Compressors, a manufacturer that has changed its business model from selling air compressor equipment to selling its products based on air consumption or "compressed air as a service," as the company refers to it. This arrangement enables customers to avoid investing in air compressor systems or worry about maintaining them. In this example, the IoT project was created to allow the manufacturer to constantly monitor its equipment and provide relevant real-time data analytics. The arrangement has led to a reduction of air compressor outages at customers' facilities. Customers have access to Kaeser service employees via an app, which was developed by T-Systems, a subsidiary of Deutsche Telekom. The app leverages SAP HANA Cloud Platform mobile services.
An additional example comes courtesy of Thyssenkrupp, whose predictive maintenance technology for elevators is another example of an IoT application focusing squarely on resolving an operational problem — elevator downtime, which is a problem that can vex facility occupants. The system collects data from sensors in elevators and escalators and beams them to the Microsoft Azure cloud, where the data is analyzed using machine-learning-based predictive models. At that point, the Azure system analyzes the data to calculate the projected lifetime of important elevator components and suggesting maintenance intervals for them designed to prevent unplanned downtime by up to 50 percent, according to the company's projections. The company estimates the technology, known as Max, is in roughly 40 percent of elevators internationally.
One thing this above example demonstrates is an integrated approach to IoT that makes use of an established technology platform. In other words, instead of attempting to reinvent the wheel, it builds onto an existing building framework with an existing dashboard. Conversely, it doesn't create multiple siloed data streams with correspondingly siloed dashboards.
In addition, the example highlights the potential of business innovation, moving to a subscription- and outcome-based model. In this example, IoT technology unified with an existing business suite was the fundamental technology helping to make this transformation possible.
Over the years, the meaning of the Internet of Things has evolved. Initially, a reference in a Procter & Gamble presentation pondering the use of RFID to input supply chain data to the internet, the Internet of Things was initially a glorification of harnessing computers to enter data and the internet as the architecture to help do that. But to the extent that the "IoT" buzzword is used as a sort of shorthand for transformation, organizations choosing to deploy it will continue to be liable to underestimate the complexity in connecting and managing IoT devices. Much like the internet itself or mobile afterward, the IoT does offer transformative possibilities to businesses. But because the technology is so vast in scope and the associated learning curve is often steep, there is a very real danger of underestimating the complexity involved in connecting and managing IoT devices. The wave of hype propelling "IoT" to a mainstream technological term, however, hinted that the technology was fundamentally transformative. In the industrial realm, pundits have claimed the technology could help drive the next industrial revolution. But if IoT represents a blurring of the lines between the digital and physical realms, it can also lead to a fuzzy sense of priorities and a rush to deploy the technology when it doesn't particularly make sense or when it isn't particularly secure.
Pulling It All Together
Ultimately, IoT is an exciting concept, but concepts alone don't transform businesses — especially when they lead to more, rather than less, complexity. "We [continue to] see a lot of siloed IoT solutions that are kind of reinvented from scratch. And that ends up with a difficult, expensive, long time to market. "We should be reusing technology platforms, not having to rebuild them," said Zach Shelby, vice president, partners and developers, IoT at Arm, who was an early IoT entrepreneur. The core focus should be on the application and its ROI rather than the technology itself. The value of sensor data is best realized when it is mixed with industrial and enterprise business systems and applications. "You really are just connecting embedded devices trying to add value by sensorizing and connecting the physical world in real time," Shelby added. "I've always thought that IoT is successful when we stop talking about it as something special. We don't have to talk about IoT anymore. It's a technology. It's not a market."
Sign Up for the Newsletter
The latest IoT news, insights & real-life use cases...delivered to your inbox
You May Also Like
---