IoT Data Needs Blockchain, Decentralization, Startup Says
IoT Data Needs Blockchain, Decentralization, Startup Says
AnyLog's technology would ease the management of IoT data and reduce costs associated with managing it.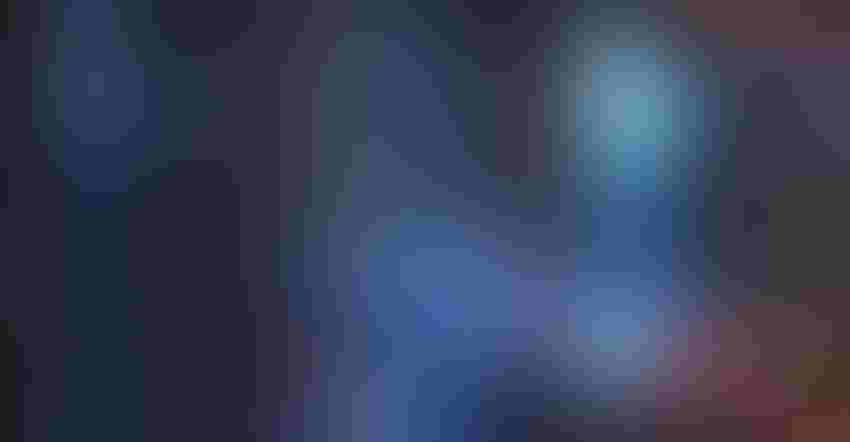 By leveraging blockchain technology and decentralized computing, one IoT startup aims to ease the management of IoT data, with a larger vision of enabling a Google-like interface to search it.
AnyLog's technology would enable the creation of a marketplace for servicing IoT data, where "data owners" put their IoT data storage and management needs out to bid, so to speak, to a network of "data operators," who compete to offer SLAs, according to Moshe Shadmon, founder and chief executive officer of AnyLog. Contracts between the parties are stored on a blockchain, so there is no centralized authority.
One big gain for IoT data owners, according to Shadmon, is the resultant ease of complexity and reduced cost associated with managing IoT data. Processing data at the edge of the network leads to the complexity of managing hundreds of tiny data centers, while the cost of sending IoT data to the cloud sometimes negates the value the enterprise gets from the data itself.
"You're able to deal with the data in a unified way, where you don't need to think if it's at the edge or in the cloud," Shadmon said in a phone interview, with the platform masking the complexity of that process, and enabling the data owners to lend more consideration on how to use and monetize it.
Shadmon's team is still building AnyLog, which is a protocol and implementation of the decentralized P2P network, and the technology is about a year away from being deployed. The goal is to have a few first customers working in 2019, Shadmon said.
In the early scenarios, operators – which could be anyone from a large data center operator, to enterprises with unused computing resources, to those with entry-level servers – download AnyLog's open source software to join the network and compete for getting paid to provide storage and CPU to data owners. The platform is self-managed, Shadmon said, as SLAs and price are negotiated directly between the data owner and the data operator, and the contracts stored on a blockchain.
As a result, data owners aren't paying for internal DBAs or infrastructure, or costly external resources, but only for the storage and electricity used to manage their data, Shadmon said. The technology offers access control and security mechanisms, he said.
"It's p2p so it scales," he said. "This type of architecture allows you to scale to as many transactions as needed."
In the short term, the technology will be useful for scenarios in which edge computing is getting a lot of buzz, such as industrial IoT use cases, where software is focused on viewing device-related data, Shadmon said. For instance, with Plant Historians, it's very hard and expensive to look at "wide queries," to see what's happening across all devices.
Longer term, according to Shadmon, the cost advantages of participating in the network will mean there is a lot of data within it. This could pave the way for creating a Google-like interface to query the IoT data, enabling data consumers to find information on things as detailed as, "how many cars entered San Francisco in the last two hours?"
"In the same way that Google offers a unified interface against the website data, one of the outcomes of this platform is that it creates a unified interface to the IoT data," Shadmon said during his recent presentation at the IoT Blockchain Summit.
Sign Up for the Newsletter
The latest IoT news, insights & real-life use cases...delivered to your inbox
You May Also Like
---