HPE Debuts IoT Software That Can Run on Competitors' Servers
HPE Debuts IoT Software That Can Run on Competitors' Servers
The IoT platform, HPE Edgeline OTLink, complements and enhances IT and OT integration capabilities.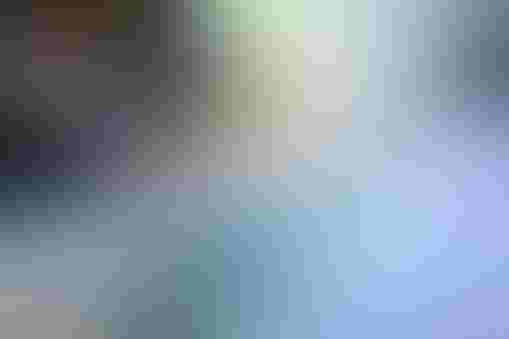 Building out its edge computing portfolio, HPE is introducing IoT software and OT adapters that can run on non-HPE hardware, the vendor announced today.
With its IoT platform, HPE Edgeline OTLink, users can build applications using drag and drop functionality that integrate IT and OT networks, data flows and control systems with business applications and IoT software, according to Dr. Tom Bradicich, who is HPE's vice president and general manager, servers and IoT systems. The platform doesn't compete with the likes of SAP, GE and PTC, instead complementing the data analysis capabilities of those IoT platforms, he said.
HPE is also debuting hardware modules with its OTLink Certified Modules, daughtercards that enable bi-directional control and communication with OT systems on industrial networks, including CAN bus, Modbus or Profinet. What's more, HPE will provide APIs and SDKs for third-party design of the OTLink modules, as well enabling integration with FGPA (Field-programmable gate array) modules.
"We have really a killer product for the marketplace," Bradicich said. "We realize the edge and the IoT is very complicated, on order of magnitude more complicated than the data center. The customer demands the plurality of the ecosystem. Not all roads lead to HPE. Our ability to help our customers demands that we accommodate third parties."
While the software and hardware modules can run on third-party hardware, they are optimized for HPE servers, with the entire bundle available as the HPE Edgeline EL300 Converged Edge System. That system can be deployed on-premise, and will also be added to HPE GreenLake Flex Capacity, offering customers the ability to consume it with usage-based payments, capacity metering and tailored support, according to the press release.
HPE's IoT platform complements and enhances the IT and OT integration capabilities of what could be viewed as competitors, with unique drag and drop design functionality to orchestrate data flows from the edge to enterprise systems, according to Bradicich. HPE can collect and pre-process the data, and after it's analyzed by, for instance, SAP or GE Predix, can take action on it with the control systems.
"It doesn't overlap as much as it complements," Bradicich said.
HPE will also offer services through its PointNext consulting arm to help customers build and manage applications on the OTLink platform and hardware modules. It is also offering new edge systems management functionality to ease the provisioning and ongoing management of edge infrastructure and applications. Among the enhancements is the so-called HPE Edgeline Workload Orchestrator, a central repository for containerized analytics, AI, business and IoT applications that can be pushed to Edgeline Systems.
"We do for the edge what Apple did for the consumer," Bradicich said. "We integrate all the functions into one system."
Sign Up for the Newsletter
The latest IoT news, insights & real-life use cases...delivered to your inbox
You May Also Like
---