Essence SmartCare to Debut 5G Hands Free Emergency Response Device
Essence SmartCare to Debut 5G Hands Free Emergency Response Device
The company's Umbrella mPERS is one of the world's first personal emergency telecare products powered by 5G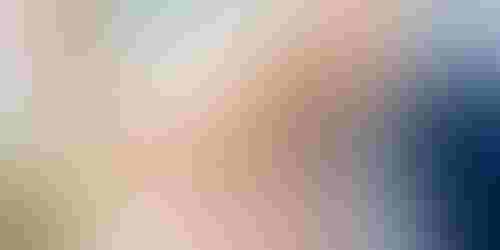 Essence SmartCare Umbrella mPERS 5G Cat-M solution to be launched at the upcoming CES 2022
Essence SmartCare is set to unveil a mobile personal emergency response system powered by 5G connectivity that will help caregivers remotely monitor at-risk patients in their own homes.
The company's Umbrella mPERS is one of the world's first personal emergency telecare products powered by 5G. 
By detecting emergencies and raising an alarm for a supervisor or caregiver, it helps to protect at-risk customers such as senior citizens or lone workers and allows them to communicate by voice call without using a mobile telephone.
The 5G chip is based on CAT-M, a cellular chipset design that aims to limit production costs and power consumption for performance gains in size-constrained IoT units.
After connecting to Essence's cloud servers via a 5G IoT network, the Umbrella mPERS device supports hands-free voice calls which Essence Smartcare says use less data than conventional GSM-mode emergency response units.
The telecare technology monitors the wearer in real-time and can automatically detect falls to the ground and other dangers, prompting contact with various personal health care, security or wellness services.
Caregivers track the device using both geolocation and indoor location data. Its discrete form factor is water-resistant and enables it to be affixed to a belt or a lanyard, providing round-the-clock connectivity as the user moves around the home, workplace or garden.
"The Umbrella mPERS solution exemplifies our commitment to providing our partners with breakthrough technology. It highlights the potential for a new wave of interconnected personal care and safety devices leveraging the latest cellular IoT infrastructure," said Essence Group CEO and founder Haim Amir.
In addition to 5G connectivity,  Essence deployed the wireless charging standard Qi which it says allows the battery to be replenished both conveniently and effectively.
Essence is expected to unveil the Umbrella telehealth response unit at the Consumer Electronics Show, along with other connected care and security technologies including the company's remote patient monitoring platform VitalOn and the 5G intruder prevention system MyShield.
Sign Up for the Newsletter
The latest IoT news, insights & real-life use cases...delivered to your inbox
You May Also Like
---