Ericsson Offloads IoT Business to Aeris
Ericsson Offloads IoT Business to Aeris
The year ends with another historic announcement that will reshape the IoT vendor landscape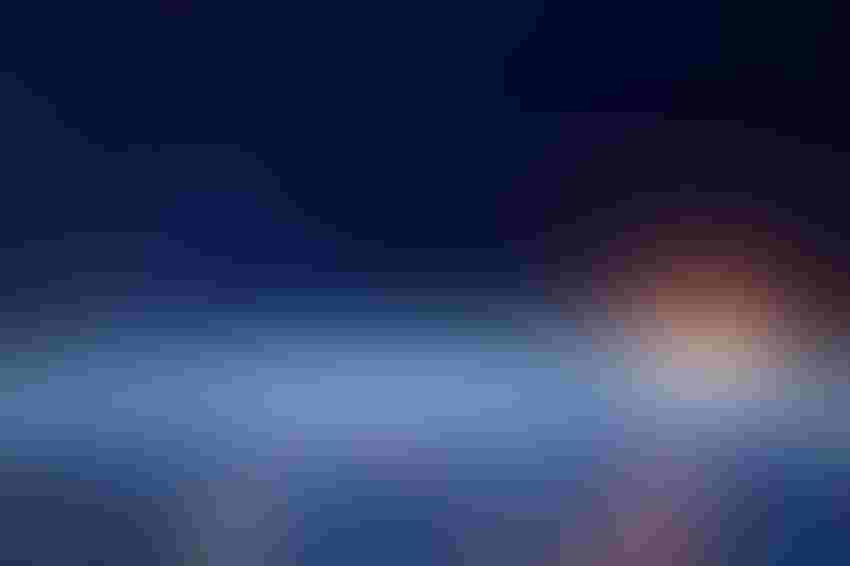 2022 ends with another historic announcement that will reshape the IoT vendor landscape, as Ericsson sells its IoT assets to Aeris Communications. The assets include its IoT Accelerator platform, Connected Vehicle Cloud and other IoT-related assets. In turn, Ericsson will take a minority stake in the now larger Aeris Communications and employees from Ericsson's related business units will become part of Aeris. The transaction is expected to close in Q1 of 2023. 
It has been a busy year for IoT vendors assessing their positions in the market. Some of the key announcements included IBM's decision to shut down its IoT Watson platform,  Google's Cloud decision to discontinue its IoT Core service, the Sierra Wireless acquisition by Semtech, Thales cellular IoT module business acquisition by Telit, Sigfox's bankruptcy, T-Mobile's and Deutsche Telekom's joint enterprise solution for global connectivity, and rumors of Vodafone's potential spin-off of its IoT business.  
In the meantime, the key hyperscalers (AWS and Microsoft) are strengthening their positioning in the IoT market by winning large customers, and expanding their partner ecosystem and capabilities. According to Omdia's latest Enterprise IoT survey 2022, while there remains a long tail of partners in IoT projects, hyperscalers rank highest in preference among enterprises in deploying IoT projects, with CSPs and mobile infrastructure players being left behind. In contrast, Google has taken a more vertical-specific approach to IoT targeting autonomous driving and the consumer market.
The upshot of these announcements and trends generates a lot of questions around how other IoT vendors will respond and what strategy they will adopt? What are the core ingredients for a successful IoT strategy and how this transition will impact customers and market? 
A Brief History of Ericsson's IoT Journey
Ericsson is a leading mobile infrastructure provider with headquarters in Stockholm, Sweden and with a strong presence in the IoT market. The company has a rich partner ecosystem and a large customer base (primarily CSPs). Ericsson reported 90 million IoT connections in Q1 2022, with a 31% YoY increase.
In the early days of the M2M market and more particularly in 2011, Ericsson released the Device Connection Platform (DCP) and acquired Telenor Connexion's M2M platform. Later, in 2016, after some key partnerships and a few customer wins, Ericsson launched its managed connectivity platform, IoT Accelerator, to move away from its heavy focus on system integration and take a platform/end-to-end solution approach. 
The IoT Accelerator platform primarily targeted CSPs that offer horizontal IoT services and not enterprises (as Nokia does), given the company's established relationships with telecom operators. Ericsson built its platform strategy on its connectivity management capabilities and focused on the API layer, instead of targeting value-added services and apps. Nevertheless, the company did offer some end-to-end solutions for the automotive sector due to its strong relationships with OEMs such as Volvo in Sweden. 
Regarding other growing IoT verticals such as manufacturing, Ericsson formed partnerships with specialists such as PTC. On the partnership level, Ericsson has established partnerships with chipset and module vendors (such as MediaTek) and hyperscalers such as AWS. 
One of Ericsson's strengths has been its efforts to simplify IoT tools for developers. In 2018, Ericsson launched the Accelerator Marketplace to bring CSPs and developers together, while in 2022 it launched the IoT Accelerator developer portal that enables developers to test APIs. IoT marketplaces are in general critical for the growth of the IoT market as they accelerate the development of vertical-specific applications.
Over the past two years, Ericsson has been proactive on eSIM and the electric vehicle market. For example, Ericsson in partnership with Thales launched the IoT Accelerator Device Connect solution that allows module and device manufacturers to deliver mobile operator-neutral eSIM devices.
With regard to Ericsson's Connected Vehicle Cloud, the product has struggled with broad OEM adoption. While the platform connects more than 5.5 million vehicles across more than 150 countries, marque wins did not materialize. Wins with Volvo and Lynk & CO (both owned by Geely) and also commercial vehicle OEM, Scania, the product was unable to land a top 10 OEM. With most OEMs having already created their own connected car platforms or selected partners to support a platform the prospects for Ericsson's Connected Vehicle Cloud growth are very limited. With few true avenues for growth, Ericsson may see continuing to support this product as a burden.  
A Brief History of Aeris Communications
Aeris Communications is an IoT mobile connectivity provider that was established in 1996 with headquarters in San Jose, California. Today the company has a global presence, with global cellular coverage in more than 190 countries and more than 15 million connected devices under management. The company offers services beyond connectivity, including its own application enablement platform, connectivity management platform and security management.
In 2013, Aeris launched AerCloud, the company's cloud-based application enablement platform (AEP) that provides data management and analytics capabilities. In 2014, Aeris, to accelerate time-to-market for IoT projects, launched Neo, the company's marketplace for IoT, which allowed developers and enterprises to easily purchase Aeris solutions.  In 2020, Aeris unveiled its Mobility Suite for automotive OEMs which included a set of software tools that allowed OEMs to build and monetize connected vehicles. The company has strong relationships with automakers, with key customers including Hyundai and Mitsubishi. Still, one must not be mistaken to think that Aeris is a leader in the connected car space, nor will this acquisition vault them into this position immediately. 
Aeris Communications targets enterprises across various verticals, including automotive, transport and logistics, health care and utilities, although the company is strongest in the more established automotive and transportation verticals. 
It should be noted that in 2019, Aeris announced it had selected Google Cloud Platform as the infrastructure provider for its Fusion IoT Network. The company has partnerships with AWS.
Why Did Ericsson Decide to Offload Its IoT Assets?
One of the main questions that has arisen is why Ericsson decided to sell its IoT assets, namely IoT Accelerator and Connected Vehicle Cloud? This is even more curious since the acquisition of Cradlepoint and given that the number of IoT connections continues growing. The answer lies in Ericsson's financials, which show poor performance for the IoT and connected vehicle cloud business (a $96 million loss this year and $24 million quarterly loss) that were not able to meet the company's targets. Ericsson's recent $6.2 billion acquisition of Vonage may have made it even more important to cut losses and focus more heavily on its mobile network business. 
Potentially Ericsson's go-to-market strategy of primarily targeting CSPs was among the reasons that lead to its poor performance. CSPs are struggling to increase service revenues from IoT beyond connectivity and in many cases, the portion of service revenues that CSPs derive from IoT is well below 10% of their overall service revenues. Many are still trying to reposition themselves in the IoT value chain. In addition, 5G IoT use cases have not reached critical mass and are still a long way from doing so, all while the perceived value of CSPs in IoT deployments continues to erode. 
The decision comes at a critical juncture in the overall enterprise IT and software market. A challenging macro environment, including rampant inflation and the looming impact of a global recession, means that many large companies are facing increased scrutiny about their activities and any adjacent businesses that are not core to a company's operations are at risk of being divested. This has happened in Ericsson's case, with the IoT assets not performing to financial expectations, even though the number of customers continued to grow steadily.
However, in contrast to competitors such as Nokia (with Nokia WING) and Huawei (with Ocean Connect), Ericsson decided to focus its attention on targeting CSPs rather than enterprises directly, as evidenced already in this report. There are limitations to the rate at which CSP partners can grow; Telenor Connexion, for example, is now just more than 20 million connections and looking to Asian expansion, which while it represents a significant opportunity, also presents a challenge. With Ericsson seeking to add more than 100 million connections to its IoT Accelerator platform, it faces the challenge of other large CMP (connectivity management platforms), such as Cisco Control Center or Vodafone GDSP, namely, how to differentiate as one of the largest players in the industry? As organic growth slows, it becomes harder to grow through existing channels, hence the IoT Accelerator pivot to AWS in 2020; namely to offer a new marketplace and channel to attract new customers as well as developers.
What Does This Announcement Mean for the IoT Market?
Ericsson's decision to sell its IoT business to a far smaller player (that by default becomes a large IoT vendor) may either stabilize IoT growth or create challenges and uncertainty for Ericsson's customers (CSPs). More specifically, smaller vendors are recognized for their faster time to market, simpler and more flexible processes, and more cost-efficient pricing, due to lower operating costs and lack of legacy infrastructure. It is vital that Aeris clearly communicates its vision for the new business to ensure continuity and a smooth transition for customers. Failure to do so could cause serious challenges and result in IoT Accelerator customers migrating over to competing platforms, given that CSPs are facing their own issues as mentioned. The transition period and the integration of the two businesses will be critical in showing how Ericsson's and Aeris' products will complement each other. 
Time will tell whether the move was the right one – both for Ericsson and Aeris. IoT remains a critical component of Digital Transformation. While we have seen IBM, SAP and Google take a step back from dealing with IoT connection management directly, AWS and Microsoft Azure among others realize that it is a platform that is necessary, even if loss-making, to drive richer, value-added services. Smaller vendors benefit from agility – suddenly acquiring a huge operation immediately adds scale but creates huge agility challenges as a result of the required integration. 
For a long time, customers have wanted fewer suppliers in IoT, to reduce complexity and costs. Hyperscalers have taken up a lot of this slack, but IoT specialists, providing a buffer between customers and hyperscalers, is needed more than ever. This is a huge challenge for Aeris, who will obviously benefit from new customers, but also have to manage expectations and operational scale on a level they are unfamiliar with, while also dealing with the challenge of managing the platform integration with their existing platforms – which will be neither quick or easy. Despite that, there will be less financial pressure for an immediate financial return than at Ericsson and it buys the company immediate global scale. It will be interesting to see whether the other large infrastructure players decide to follow the same path.
Omdia provides an in-depth exploration of cloud hyperscalers and their IoT strategies.
Eleftheria Kouri is a senior analyst, IoT, at Omdia
Andy Brown is a practice lead, IoT, at Omdia
John Canali is a senior principal analyst, IoT at Omdia
Sign Up for the Newsletter
The latest IoT news, insights & real-life use cases...delivered to your inbox
You May Also Like
---