Engineers Unveil Wireless, Electronic 'Skin'
Engineers Unveil Wireless, Electronic 'Skin'
The ultra-sensitive device can monitor the salt in a user's sweat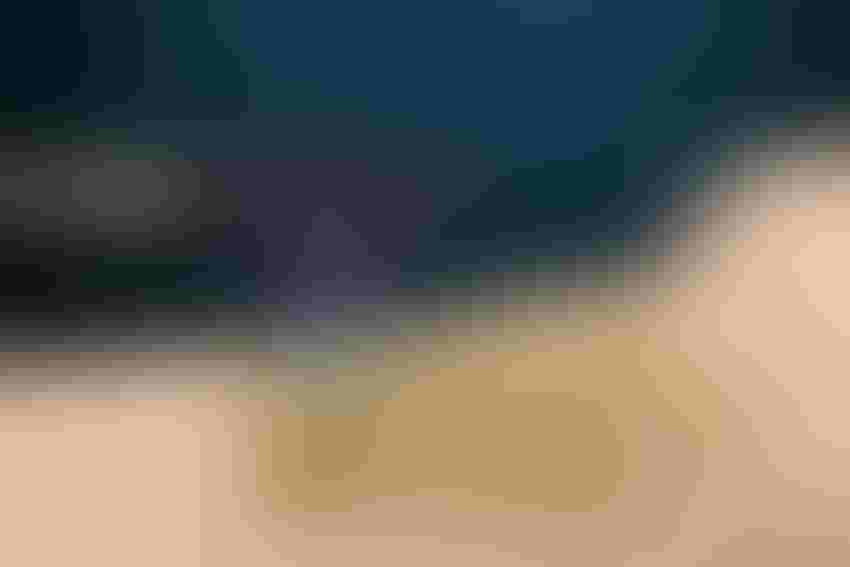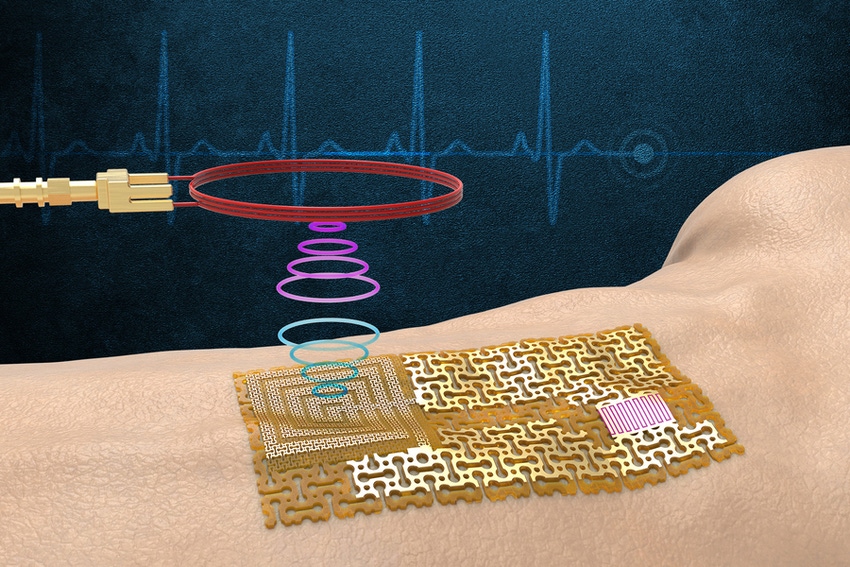 Credit: MIT
MIT engineers have created a new kind of wireless, chip-free wearable they say brings new possibilities for seamless sensor designs. 
The team used an ultrathin, high-quality film of gallium nitride to create a kind of electronic skin (or e-skin), with the novel design offering both flexibility and durability that adheres and molds to the application site. Gallium nitride was also chosen for its piezoelectric properties, meaning it is capable of both producing and receiving electrical signals, with the material vibrating in response to receiving an electrical pulse. 
The Band-Aid-like device also features a layer of gold to enhance its conductivity.
While this is not the only example of engineers experimenting with e-skin, the MIT group says previous attempts were limited to devices with low sensitivity, something their design manages to mitigate. In design tests, the team found the device could identify and respond to a wearer's heartbeat, as well as the salt in their sweat. The device was also able to then transmit information about this data back to a receiver. 
Details of the novel design were published in the journal Science.
Creating easy-to-wear sensors that don't require batteries or chips could have significant applications in the medical industry. Current wearable sensor models rely on embedded Bluetooth chips and small-scale batteries; features that will likely soon be incompatible with the increasingly thin and sleek designs of next-generation sensors. These devices are increasingly being harnessed to offer real-time insight into patients' vitals, such as glucose levels, blood pressure and heart rate. 
With the new design, a user could wirelessly monitor their own vitals, with signals from the device transmitted to a nearby phone or tablet. 
Further tests are expected to continue developing the design, both as a stand-alone device and as something to pair with other physiological sensors.
Sign Up for the Newsletter
The latest IoT news, insights & real-life use cases...delivered to your inbox
You May Also Like
---