Edge Computing Applications Can Accelerate 5G, AI
Edge Computing Applications Can Accelerate 5G, AI
New analysis finds edge computing has the potential to achieve more efficient and intelligent network deployment for 5G and accelerate artificial intelligence.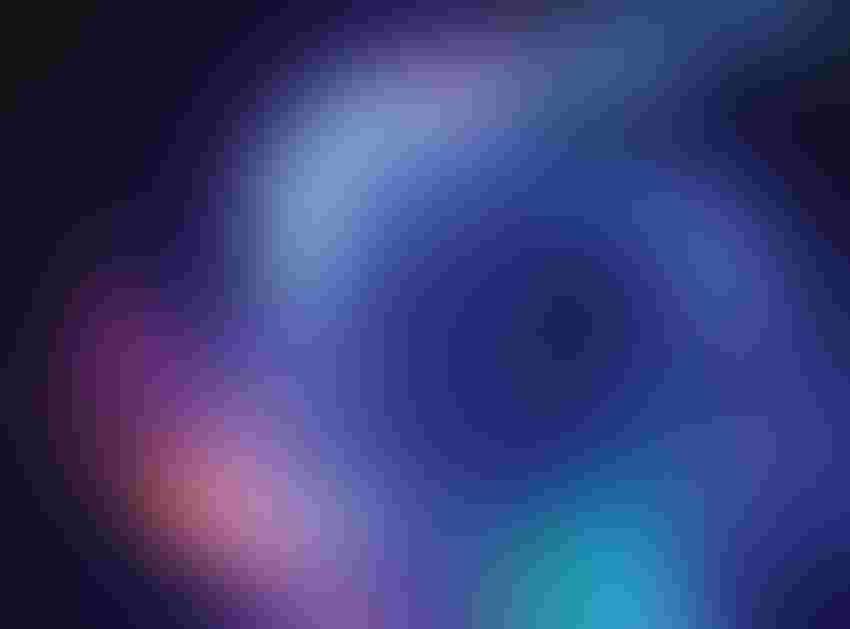 spherical surface, and ray of light, abstract image, vector illustration
Thinkstock
Edge computing holds potential not strictly for IoT deployments, but also to enhance the implementation and unleash the potential of tangential technologies like 5G and artificial intelligence, according to new analysis from Taiwan-based market research firm TrendForce.
For 5G deployments, edge computing can achieve more efficient and more intelligent networking, as well as network offload, according to Jimmy Liu, IoT analyst at TrendForce. This is particularly helpful for huge amounts of transmission, low latency requirements and massive access in 5G networks. To accelerate AI, edge computing's ability to enable data processing at the edge of networks where transmission data is originally collected (so there is no need to transmit the data to the cloud) reduces transmission costs and load of cloud computing systems.
"Edge computing is critical for the future development of IoT," Liu said in an email interview on his analysis, which will be available in an upcoming report.
As such, the edge computing market will experience more than 30 percent growth over the next five years, according to Liu. As examples of notable edge computing applications, he pointed to Microsoft Azure IoT Edge, which puts machine learning, advanced analytics and AI services at front-end IoT devices which are closer to the source of data, and Arm's Mbed Edge, a computing platform to assist in protocol translation, gateway management, and edge computing.
With the advancement of chips and the development of edge computing platforms, field devices and gateways have been entitled basic AI abilities, according to Liu. This allows them to assist in the initial data screening and analysis, and enable an immediate response to requirements, empowering use cases like predictive maintenance.
[Internet of Things World demonstrates how the next generation of IoT will converge to unlock the intelligence of things in the industrial, enterprise and consumer realms. See what's new for 2018.]
Edge computing is also an important technological transformation for 5G, Liu said, providing mobile users with better network quality and lower latency, and allowing telecom operators to launch more innovative services.
But there are still challenges for edge computing applications, including upgrading of transmission technologies and improvement of device management platforms, which depend on the efforts of edge computing providers, Liu said. 
Enterprises can get started with edge computing by examining which part of the enterprise's systems would benefit most, Liu said. The application may involve changing the existing system of enterprise and optimizing the products/services provided by the enterprises, he said.
"For example, the manufacturers can utilize edge computing to realize more efficient equipment management and maintenance," he said. "They can also optimize the use of data they collect with a minimized cost."
Sign Up for the Newsletter
The latest IoT news, insights & real-life use cases...delivered to your inbox
You May Also Like
---