Driven by IoT, MCU Market Poised for Growth
Driven by IoT, MCU Market Poised for Growth
News Briefs: Plus, Sprint debuts Curiosity IoT platform, Flour partners with IBM on predictive analytics; and more news.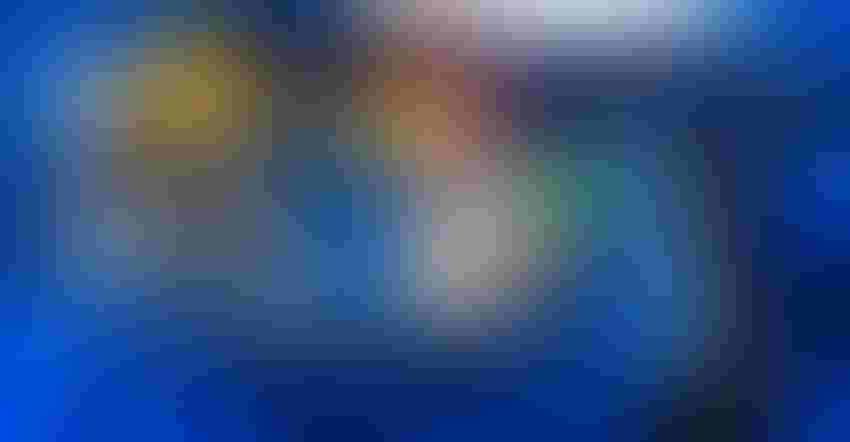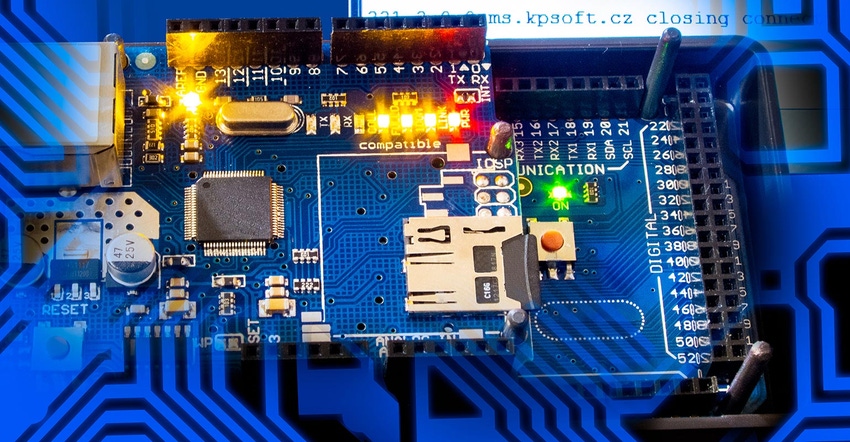 The market for microcontrollers is expected to hit "record-high" annual revenues through 2022, boosted mainly by the IoT, according to research from IC Insights. MCU revenues are forecast to increase by 11 percent in 2018 to an all-time high of $18.6 billion, according to a press release. What's more, the average selling price for MCUs hit it lowest point ever in 2017, and prices will continue to decline at the same rate this year, according to coverage in EE Times.
Sprint Debuts Curiosity IoT
Sprint debuted its Curiosity IoT platform at Mobile World Congress Americas, held last week in Los Angeles. The technology leverages virtualization to "push more processing capabilities to the edge of the network," according to coverage in SDxCentral. It also uses ARM's Platform Security Architecture (PSA) framework. "Overall Curiosity IoT reflects our unique approach in creating the absolute best operating and management environment for IoT – from system managers enhancing their increasingly IoT-centric operations to the most demanding applications in the immediate economy," Ivo Rook, senior vice president, IoT & product development, said in a press release.
Flour, IBM Partner on Predictive Analytics
Fluor Corporation has partnered IBM on software that aims to predict outcomes and provide early insights into the health of its projects, according to a press release. The global engineering, procurement, fabrication and construction firm is introducing the EPC Project Health Diagnostics (EPHD) and the Market Dynamics/Spend Analytics (MD/SA) systems, developed with IBM Research and IBM Services, according to a press release. Ray Barnard, Fluor's senior executive vice president of systems and supply chain, said in a press release that the software is "an advanced and effective set of diagnostic tools and capabilities that rapidly predict best-in-class pricing globally, project status and outcomes, and improves the quality of services and decision-making as we serve our clients around the globe.
C3 IoT Integrates Platform with Google Cloud
C3 IoT recently announced a partnership with Google to integrate the C3 IoT platform with the Google Cloud Platform, as well as execute co-marketing, co-selling and co-training initiatives, according to a press release. "The Google Cloud and C3 IoT partnership creates a solution that dramatically speeds up our customers' digital transformations to allow them to attain new levels of operational efficiency, productivity, and competitive advantage," Ed Abbo, C3 IoT president and chief technology officer, said in a press release.
Verizon to Launch 5G
Verizon will begin to roll out its residential 5G network on Oct. 1 in Houston, Indianapolis, Los Angeles and Sacramento, Calif. Customers can start signing up now, and the service will be free for the first three months. After that, it'll cost $50 a month for existing Verizon customers and $70 a month for non-Verizon customers, according to coverage in Business Insider.
Stella Artois' "New" IoT deviceStella Artois has debuted "the ultimate connected device," showcasing the features of its classic chalice (including enhanced 'LTE') in a delightful spot that's sure to make even the most emboldened IoT enthusiast smile.
Sign Up for the Newsletter
The latest IoT news, insights & real-life use cases...delivered to your inbox
You May Also Like
---