Cellular IoT connectivity to surge through 2023
Cellular IoT connectivity to surge through 2023
IoT interconnectivity among cellular connections is expected to quadruple over the next five years with increasing LTE subscriptions and access to 5G networks.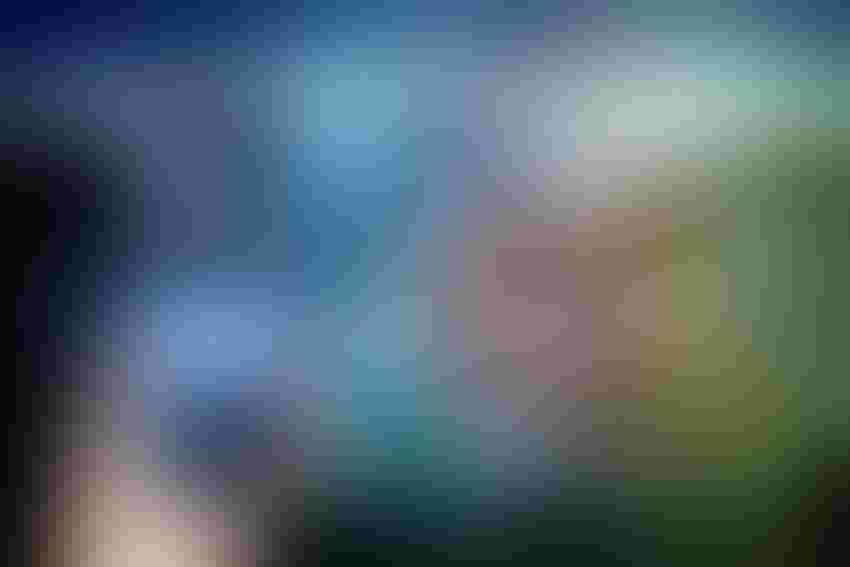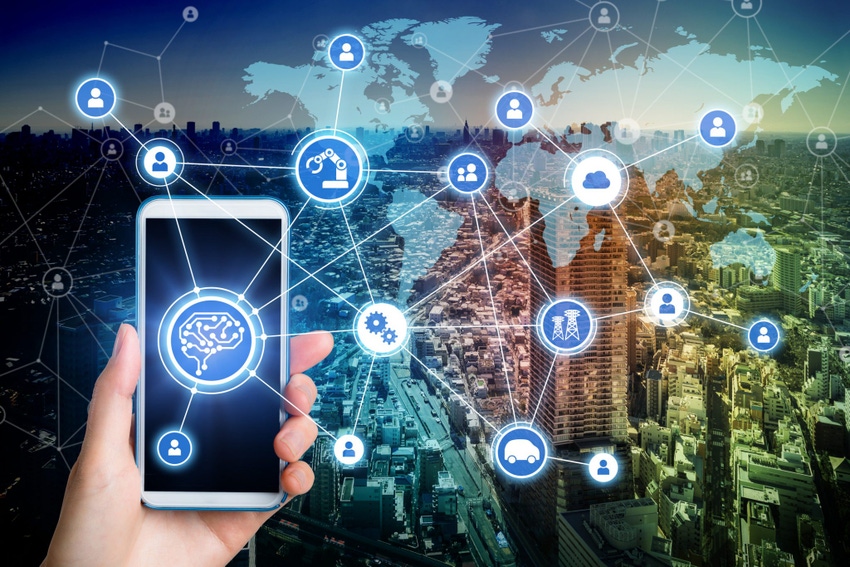 AI(Artificial Intelligence) and smart city. Abstract mixed media.
Thinkstock
The number of IoT devices with cellular connections will nearly quadruple over the next five years with increasing LTE subscriptions and access to 5G networks, according to a new report from Ericsson.
By year's end, there will be half a billion devices with cellular connections, with that number expected to grow to 1.8 billion by 2023, according to the bi-annual "Ericsson Mobility Report." Cellular IoT connectivity will increasingly dominate the so-called wide-area category, making up 75 percent by 2023 versus unlicensed low power technologies like Sigfox and LoRa, according to the report. The entire segment is expected to grow at a compound annual growth rate of 26 percent. At the same time, devices connected through so-called short-range technologies like Wi-Fi, Bluetooth and Zigbee will continue to grow, though at a slower compound annual growth rate of 18 percent, from 6.4 billion in 2017 to 17.4 billion in 2023, according to the report.
LTE is anticipated to become the dominant mobile access technology, and is estimated to reach 5.5 billion subscriptions by the end of 2023, according to the report. However, carriers are gearing up for 5G deployments, as well and subscriptions are forecast to reach 1 billion by that time.
"The standardization work plan for 5G has been accelerated," the report's authors wrote, with the standard as specified in 3GPP Release 15 planned to be finalized by the end of 2017 for Non-Standalone 5G New Radio (NR), and by mid-2018 for Standalone 5G NR. "The first commercial networks based on Standalone 5G NR are expected to go live in 2019, with major network deployments from 2020," they wrote.
[IoT World demonstrates how the next generation of IoT will converge to unlock the intelligence of things in the industrial, enterprise and consumer realms. Get your ticket now.]
Against that landscape, it's likely hybrid network connections with technologies complementing one another will be used for end-to-end IoT connectivity, according to Osvaldo Aldao, head of IoT for Ericsson. In that light, standardization in general is increasingly important.
"We believe very much on standardization," he said. "That is one of the things that will drive better adoption."
5G provides higher bandwidth and higher throughput, and dramatically reduces latency in the network, offering promise for IoT deployments. In turn, more computing power means more workloads can be offloaded to the cloud, and devices will be able to have longer battery life.
North America and the three major Northeast Asian economies – China, Japan and South Korea – will lead the way on 5G deployments, according to the report. Western Europe is expected to evolve more slowly.
Verizon recently announced it will begin its 5G launch in the second half of 2018, rolling out the service to three to five markets starting in Sacramento, Calif. AT&T announced plans to roll out 5G to parts of Minneapolis in the coming months, including near U.S. Bank Stadium in time for the Super Bowl in February.
While many use cases will be addressed with 4G LTE networks, 5G will be highly beneficial for industrial use cases where AR-based applications will require high data rates and low latency, according to the report.
"Bandwidth requirements are expected to be significant to ensure consistent and secure streaming of high-resolution images, as well as large volumes of data, in a sensor-rich environment with high-connection density," according to the report.
Sign Up for the Newsletter
The latest IoT news, insights & real-life use cases...delivered to your inbox
You May Also Like
---