Can ERP and MES Systems Keep Up With IIoT?
Can ERP and MES Systems Keep Up With IIoT?
IoT systems gathering volumes of data can bring insight to other processes, including those for enterprise resource planning and manufacturing execution.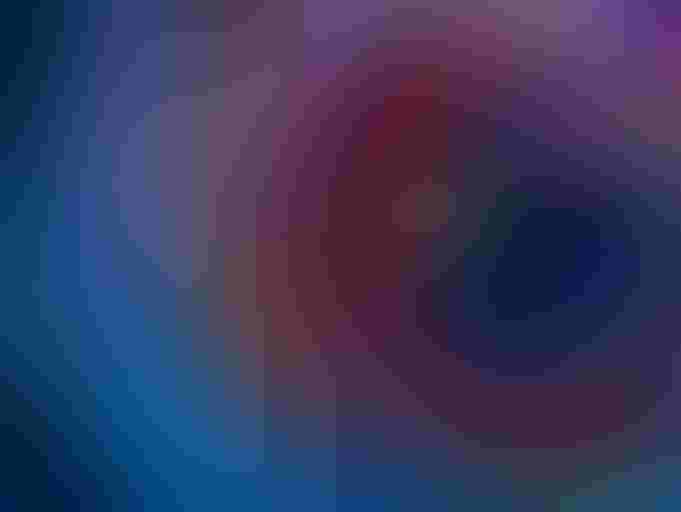 The world of big data is seen in this complex and vibrantly colored visual representation of data.
Getty Images
By Mary Shacklett
IoT systems today are sifting through volumes of data to bring insight for processes like enterprise resource planning and manufacturing execution.
But getting Internet of Things (IoT) data to integrate with enterprise resource planning (ERP) and manufacturing execution systems (MESes) is another story.
ERP and MES systems were originally designed as self-contained, monolithic entities, each with their own data repositories. They weren't designed to continuously collect data from sensors, cameras and other IoT devices. It's an issue that has reared its head in various enterprise environments.
In March 2020, SolutionsX, a manufacturing consultancy specializing in digitally renovating systems, reported: "several studies shows [sic] a distinct lack of integration between IoT and ERP (Enterprise Resource Planning) systems. This has a net negative impact on the readiness of companies to implement digital transformation. Only 16 percent of companies use IoT data in their ERP software…They're discovering their legacy systems to be inadequate as they migrate to more intelligent systems."
The ERP, MES (manufacturing execution system) and IIoT (industrial Internet of Things) problem begins with integration. Integration is where so many IIoT devices and solutions have propriety operating systems that it's difficult to solve each IIoT implementation with a standard API (application programming interface) for integration. On the ERP and MES side, systems were originally designed to perform as self-contained, monolithic entities with their own data repositories. They were not designed for continuously collecting data from sensors, cameras and other IoT devices, although they had built-in interfaces for bar code readers, RFID scanners, tablets and smartphones.
Are ERP and MES Going Away?
Now IIot and IIot networks are being installed on factory floors, for real time reporting and automation, manufacturing  managers are wondering whether real-time IIoT can replace ERP and MES.
ERP and MES system providers know that these questions are being asked. For these legacy system providers, the challenge has been to "keep up" with IIoT and digitalization. And, as they tackle the priority of bringing edge computing into IIoT, most have elected to resolve it by building middleware, which interfaces with most IIoT devices. These can take information streamed from the devices in real-time, and then translate it for input into the central ERP or MES system.
Here are two examples:
For its ERP system, SAP uses its cloud-based Leonardo IoT foundation platform to interface with, network and securely manage IIoT devices that use standard industry protocols. Companies can also use the SAP IoT Application Enablement Toolkit to develop their own IoT applications.
For its MES system, Sensrtrx has worked with Siemens, Allen Bradley and others to effect interfaces with IoT in manufacturing. Its IoT Edge platform connects to hundreds of PLCs, controllers and databases.
The SAP and Sensrtrx stories are not unique. Across the board, middleware developed by ERP and MES system providers enables IoT devices with standard interfaces to be integrated into the client's overarching resource planning and manufacturing execution strategy. These legacy system providers haven't stood still and their clients recognize that ERP and MES – the chain drive of company operations – are not going away soon.
Integrating Nonstandard IoT
Legacy systems providers have responded to the IIoT integration challenge, delivering middleware that automatically orchestrates integration. But what about IoT devices that run proprietary operating systems, and those that lack standard interfaces or API specifications?
In many cases, ERP and MES systems offer cloud-based versions of their systems, and will use the cloud as an integration platform for IIoT. In the cloud, IoT is integrated with ERP and MES systems, by using cloud middleware containing comprehensive, industry standard APIs. They also contain web hooks, an alternate type of integration that can deliver in real time data to other applications once they've been set up. By using APIs and Web hooks in the cloud, organizations can use the cloud middleware to translate proprietary IoT protocols into specific brand IIoT devices, in order to create integration with an ERP or MES system.
Of course, cloud-based services can't solve every IoT integration issue. In some cases, organizations that really want a particular IoT solution, despite its non-standard operating system or communications protocol, will need custom code interfaces toward ERP or MES. An alternative is to bring in a consultancy to do the job.
Where Do We Go from Here?
ERP systems drive company operations across the enterprise – and they're unlikely to be going anywhere any time soon. These link together every enterprise department, and offer sound structures for collaboration.   MES systems, meanwhile, add value by linking up industrial operations down on the shop floors of manufacturing. Both are vital to coordinating business functions and facilitating inter-department collaboration.
Both systems also offer comprehensive reporting and analytics – enabling smart planning and manufacturing – and have earned the name "legacy", because they've stood the test of time, and continue to offer business value.
What's new in manufacturing over the past five years is IIoT's real-time ability to communicate status and alerts, and to automate operations in production on warehouse floors.
These advantages save companies time and money. They speed times to market. Vendors, therefore, recognize the benefits for IIoT.
It's a major reason why a majority of ERP and MES vendors have been conducting enhancement work over the past five years, developing IIoT middleware platforms to integrate with a broad variety of IoT solutions. The "connection" between IIoT, ERP and MES is therefore made. There are still some integration issues that persist with some IoT device subtypes, but, with over 600 different IoT vendors in the market, it's likely only those providing industry-standard solutions will survive over time.
This leaves several important things to do for companies with both legacy ERP/MES systems and IIoT:
Engage with ERP and MES vendors to identify current and future plans to integrate with IIoT;

With each IIoT request for proposal, check out the operating system and communications protocol of the technology. If either isn't an industry standard, try seeking out another IIoT solution; and

Don't neglect security. Security is typically robust in MES and ERP systems, but not so much in IIoT. The IT security group should define an end-to-end strategy that begins at the IoT edge, and extends to the security already built-in to MES and ERP.
Sign Up for the Newsletter
The latest IoT news, insights & real-life use cases...delivered to your inbox
You May Also Like
---