Avnet IoT communities evolving as IoT community grows
Avnet IoT communities evolving as IoT community grows
In search of IoT resources, professional engineers and amateurs alike are finding value in Avnet's Element14 communities.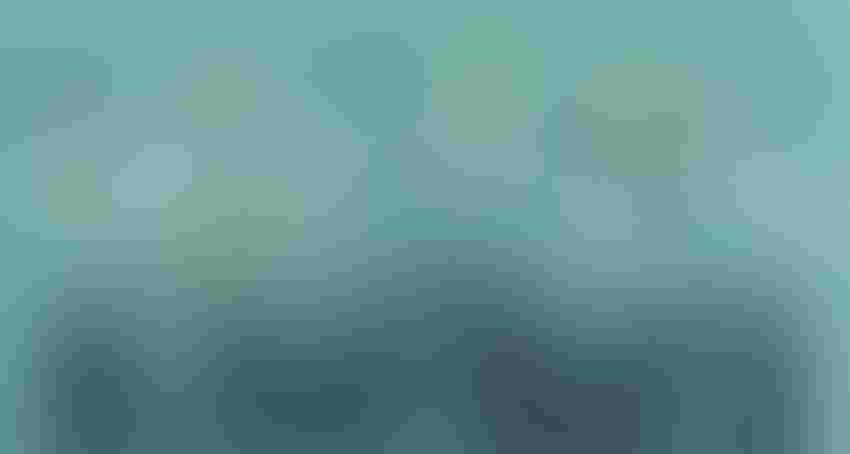 Mind Map Team - Illustration
Thinkstock
Shedding light on the Avnet IoT strategy, Lou Lutostanski, Avnet's vice president for Internet of Things, recounted a LinkedIn message he received recently from an engineer at a global manufacturer. The person wasn't in an IoT-related role, but recognized the importance of learning more about the technology.
Lutostanksi pointed that person to element14, an Avnet IoT-related online technical community. That site is among a handful of Avnet-owned sites that aim to connect and educate those building IoT devices and working on IoT-related projects
Building an online IoT-related community is a strategy the global electronics components distributor embarked on four years ago, with the aim of extending the Avnet brand to tinkers, startups and entrepreneurs designing and developing hardware early on in the product lifecycle. But as the communities have grown – with more than 750,000 members – Avnet has seen a diversification of the spectrum of users wanting to learn and experiment, attracting even professional engineers in roles currently unrelated to IoT looking to learn about how IoT can work for the businesses at which they work.
"There's a wide range of people that appear on all of these sites," Lutostanski said, spanning students to engineers. "All engineers are trying to stay relevant."
As such, Avnet has a spectrum of free-to-join communities designed to meet these needs, according to Lutostanski, and now will work to individualize and better guide those different IoT journeys by creating a landing page and workflows that lead those interested in IoT to the right resources based on their roles and what they're trying to accomplish.
"The important point now is to be able to work with those sites, to evolve with the continuum and [help participants] realize we can help them from a professional basis," he said. "It's such an expansive ecosystem, it exceeds any person's single area of focus."
On element14 developers can connect with engineers, manufacturers, innovators and top experts from around the world to discuss technical challenges and products, read online education, access exclusive events, participate in design challenges, and test new products.
Avnet's online communities also include CloudConnectKits.org, for designers of cloud-enabled, connected devices to find support, documentation, technical specifications, reference designs and startup files for starter kits for cloud-connected IoT and IIoT designs. Hackster.io provides an IoT learning environment. It's a community-driven site dedicated to hardware learning that includes member projects, contests, information on all major hardware platforms and apps to improve hardware development workflow.
Zedboard.org is dedicated to designs with the Xilinx Zynq-7000 All Programmable SoCs. The site offers documentation, reference designs, training material and community forums supporting several Zynq-based kits, including ZedBoard, MicroZed, MicroZed SBC, Zynq-7000 All Programmable SoC Mini-Module Plus and the Zynq-7000 All Programmable SoC Mini-ITX. And MakerSource.io provides support and collaboration at every stage of a product lifecycle, from ideation to volume production. Resources include connections to app developers, contract manufacturers, engineering support, attorneys, marketing, venture capital and more.
Earlier this month, Avnet also launched Hardware Studio, which includes Toolkit, a community site where creators can participate in tutorials and live webinars with industry experts before launching their projects on Kickstarter. Additionally, Hardware Studio Connection, a venture between Avnet and its Dragon Innovation division, gives creators and designers access to hands-on support from the companies' engineers as well as discounts on components and services.
"Our goal is to get people to recognize that there's a place to begin at Avnet," Lutostanski said. "I think we want to create a brand where people realize and recognize, there's a place to begin and complete your journey."
Sign Up for the Newsletter
The latest IoT news, insights & real-life use cases...delivered to your inbox
You May Also Like
---