AT&T to Launch NB-IoT Network Next Year
AT&T to Launch NB-IoT Network Next Year
News Briefs: Plus, Honeywell launches new smart building software; report finds manufacturing firms are slow to embrace IoT; and more news.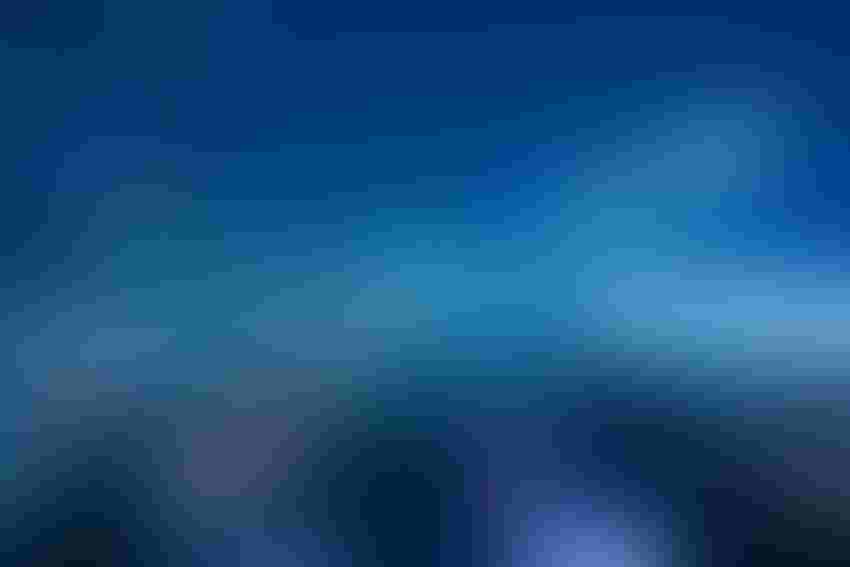 City in Blur Motion
Getty Images
AT&T will launch an NB-IoT network in the United States early next year to support IoT connections, according to a press release. "We've seen global momentum for LPWA since launching our North American LTE-M network last year," Chris Penrose, president of IoT Solutions, AT&T, said in a press release. "Adding NB-IoT to our portfolio will expand our LPWA capabilities, help drive investment in our evolution to 5G and support our customers as they deploy IoT solutions across the U.S. and Mexico." NB-IoT and LTE-M offer longer battery life, coverage extension and lower costs than traditional cellular LTE connectivity, according to the press release.
Honeywell Launches Smart Building Tech
Honeywell recently revealed smart building software that shows where, when and how building spaces are being used in real time, according to a press release. Honeywell Vector Space Sense software collects and analyzes data from multiple sources, with the aim of helping the building operations team make better-informed real estate and space usage decisions to optimize cost and experience for occupants. "From higher levels of employee productivity to healthier environments that help drive cost savings, Connected Buildings have real benefits for owners, operators and occupants," said Vimal Kapur, president and chief executive officer, Honeywell Building Technologies. "Honeywell Vector Space Sense is the latest example of how Honeywell is using cutting-edge technology to enable smarter, data-driven buildings that work for their organizations."
Manufacturing Firms Slow to Embrace IoT, According to Report
Fewer than 10 percent of the manufacturing firms surveyed by professional services firm Sikich were currently using IoT technologies, and some 30 percent still don't have a clear understanding of IoT, according to a press release. For its 2018 Manufacturing Report, Sikich surveyed more than 200 respondents from companies across industrial sectors, including metal fabrication, industrial equipment, food and beverage, OEM equipment, chemicals and petroleum, automotive, plastics and wholesale/distribution. "Manufacturers of all sizes can benefit from the internet of things, but too many lack the necessary understanding of the benefits and fail to embrace these transformative technologies," Jerry Murphy, partner-in-charge of Sikich's manufacturing and distribution practice, said in a press release. "As a result, many manufacturers and distributors miss out on significant operational improvements and efficiency gains across the supply chain, which can put them at a competitive disadvantage."
Rigado Completes $15 Million Series A Round
Portland, Ore.-based Rigado Inc., a global provider of commercial IoT Edge-as-a-Service technology, announced it closed a $15 million Series A round of funding, led by Madrona Venture Group with participation from Vanedge Capital, Rogue Ventures, FusionX Ventures and the Oregon Venture Fund, according to a press release. Rigado will expand its engineering, sales and deployment teams. Rigado recently announced Cascade, its integrated Edge-as-a-Service solution built on Microsoft Azure for IoT edge connectivity, computing and security, sold as a monthly subscription.
Looking for an IoT Summer Camp?
Code Explorers will offer a "pre-university program" this summer for children ages 7 and up focusing on IoT hardware, software, applications and communication including virtual reality VR and augmented reality AR technologies, according to a press release. "We are very proud to lead youth in the IoT fields and continue with our mission of preparing, and motivating the next generation to pursue careers in engineering, technology and computer science," Maria de Pena, BSME, MS, president and founder of Code Explorers, said in a press release. The programs will be conducted in collaboration with Broward College Central Campus, the city of Coral Springs, the city of Doral and the town of Miami Lakes in Florida. Code Explorers is a non-profit organization that provides IoT, engineering, technology and computer science programs and career explorations for students grades PK-12.
Sign Up for the Newsletter
The latest IoT news, insights & real-life use cases...delivered to your inbox
You May Also Like
---