As IoT Architectures Evolve, IoT Gateways Live on — but for How Long?
As IoT Architectures Evolve, IoT Gateways Live on — but for How Long?
IoT gateways were essential in early IoT architectures, but the evolution toward edge computing and other capabilities has led to new platforms that potentially could put old gateways out to pasture.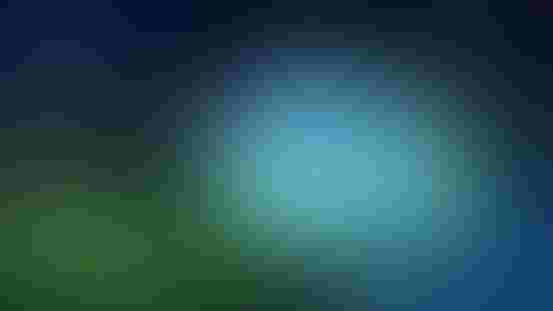 Are IoT gateways still important?
IoT gateways have been fundamental elements of both consumer and industrial IoT architectures for many years, and arguably the most essential architectural components, serving as bridges between different networks that allow IoT-generated data to travel to the cloud.
But as IoT use cases and applications for different industries have evolved, especially over the past three or four years, architectural requirements also have changed. The definition of what constitutes an IoT gateway, and the role that device plays in broader IoT architectures, has become blurry as enterprises look to leverage IoT.
An IoT gateway at its most basic level is a "device that connects things on the LAN, whether those are IoT sensors or other devices, to things on the WAN, and just sort of aggregates that traffic and passes it along," said Ken Hosac, vice president of IoT strategy and business development at Cradlepoint.
While there are still gateway devices that play that role in some architectures today, a variety of factors — demand for greater computing power at the edge, growing security concerns, evolving IoT customer needs and an overall acceptance that IT and OT worlds are converging — have sparked an evolution beyond those gateway-centric IoT architectures.
"Overall, I would say an IoT gateway in 2015 or 2016, and an IoT gateway today are the same," said Tripp Partain, chief technology officer of converged servers, edge and IoT systems at HPE. "A gateway really is what the term suggests — it creates a way for you to get from one place to another. The difference is, in 2015, all you had was the IoT gateway, whereas, in 2019, you have many other devices that can drive IoT outcomes, but don't do it the same way that an IoT gateway does."
Historically, IoT gateways had power, memory storage and functionality similar to PCs, but in ruggedized shells that allowed them to be used, Partain said, as a "bridging element that could connect the OT things in a factory or industrial setting, grab information from machinery, controls or other elements in the OT setting, and pipe that into the IT world or data center or cloud where the technology standards exist to do the magical IoT reporting and analytics that can't happen in that OT setting."
Some IoT gateways still do essentially the same thing today, and they are most likely to be found in the IoT architectures where an enterprise uses hosted cloud or data center services to analyze and store their IoT-generated data, Partain said. For providers of these services, traditional IoT gateways remain important. "If I'm one of those companies, I'm just trying to get the data and send it up into my cloud where I can make something magical happen to solve a problem for the customer that was not being solved before. (Having a traditional IoT gateway) is good for their business. It's how they bridge information from the OT to the IT world where they make their money." 
Nevertheless, some enterprises are using IoT devices to solve problems close to the edge of the network. As Cradlepoint's Hosac put it, "If you look at this as a device evolution, gateways are turning into routers, and routers are turning into edge compute resources."
He explained that systems which began with the focus of running simple scripts and binary files through their own hardware processors have evolved to include container-based networking capabilities, allowing them to interact with hosted clouds, "and basically push down machine learning algorithms to the edge" to enable local decision-making, Hosac added.
That evolution has much to do with how widely IoT architectures have grown in recent years, from isolated proofs-of-concept to include many more data-generating endpoints across LANs and WANs. But, it also has a lot to do with the emergence of IoT applications that can benefit from more edge computer power for processing, and that don't require every bit (or byte) of data to be sent to a far-flung data center or cloud, according to Carsten Baumann, director of IIoT grid strategy at Schneider Electric.
At the heart of that application evolution is growing acceptance among enterprise customers to allow once-discrete OT and IT environments communicate, Baumann said. For example, industrial process automation and control applications traditionally have used PLC controllers. As more IoT sensors have come into these environments, IoT gateways have been used to collect and forward data from those sites, but remained discrete from the more traditional OT architectures. "Back then, there was a clear mandate that the IT and the OT worlds were not to interface with each other," he said. "Now, because of new analytics and software capabilities, we are seeing in many different industries understanding the synergies and the efficiencies that can only be unlocked if you somehow bring the IT world in the OT world together."
The benefits of doing this, as Partain, Baumann and Hosac acknowledge, include lower cost of bandwidth because less data is going back and forth between the customer premises and the cloud, as well as faster decision-making and the ability to act more quickly on data, perhaps automatically, because distance to the cloud or other organizational resources is no longer a factor. Also, multinational enterprises that previously had to be conscious of not running afoul of international regulations governing the transfer of data between locations in different countries may have an easier go by leveraging more edge processing and analytics capability.
As a result of this shift, IoT gateways are  losing their top billing in IoT architecture to new kinds of platform — edge routers or converged edge systems, to borrow vendor marketing lingo — that combine networking, IoT management, processing power and security, and even software-defined networking. 
Cradlepoint's Hosac said a major aspect of the evolution beyond traditional IoT gateway has been to routers that don't just include connectivity, but employ SD-WAN to allow dynamic use of connection paths. "You might have a police car that has a dual-modem router with one router pointed to Firstnet and the second one on Verizon, and then you can set application-specific policies for which network gets used based on certain performance characteristics or other factors," Hosac said. The addition of such advanced capabilities to edge routers is part of the reason Hosac believes that the demand for traditional gateways eventually will dwindle. 
Meanwhile, HPE's Partain said that while his company still offers basic IoT gateways, it has shifted over the past few years to develop new edge platforms capable of doing much more than those traditional gateways.
"In any kind of IT environment, you realize that once you have more computing power and storage, you can start to do things differently," Partain said. "When we started working with customers with traditional IoT gateways, we ran into problems that we knew could be solved if you were able to close the distance between the data that's being captured and the processing. There was a value-add in solving the problem differently than it was being solved before."
HPE developed a platform in which it could place "real data center-level compute capabilities" in a small, rugged, form factor, he said, adding, "You take as much of the data center as possible to the data itself, as opposed to needing a gateway, which again, is doing nothing more than grabbing, translating and sending data somewhere else."
Schneider's Baumann described the current state of architectural affairs in most enterprise and industrial IoT settings as "a hybrid environment," one in which the prevalence of traditional IoT gateways or other types of platforms depends on use cases, how much data they generate, how much needs to be processed and stored, and how much intelligence and security needs to exist at the edge. The more advanced networks could head further down the road of allowing IT to not just merge with OT, but disrupt it, fulfilling visions for highly automated enterprise and industrial environments.
"At the same time, there are gazillions and gazillions of brownfields out there where we still need the traditional gateways to bridge the gap from OT to IT," Baumann said. "Just in the manufacturing sector alone, how many factories out there in the world have gone online (via IoT deployments) just in the past three years versus how many are still offline? I don't know the number, but I think those that have come online represent a very small percentage of the total."
As more companies gradually deploy IoT, some organizations may find that the translation capabilities of IoT gateways are sufficient for their use cases — or at least for a while. "I think what this all means," said Baumann, "is that IoT gateways in some form will be with us for a long time."
Sign Up for the Newsletter
The latest IoT news, insights & real-life use cases...delivered to your inbox
You May Also Like
---