Architecting a Cloud-to-Edge Computing Strategy
Architecting a Cloud-to-Edge Computing Strategy
As data-hungry devices and apps clamor for speed and bandwidth, public clouds alone bring too much latency. Enter cloud-to-edge architectures.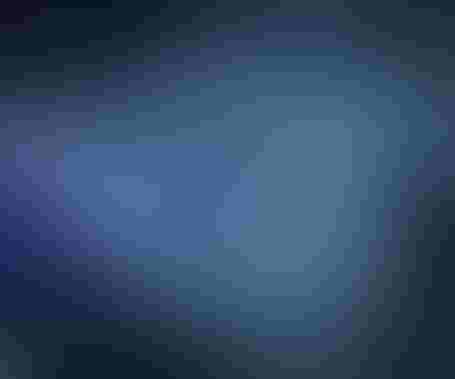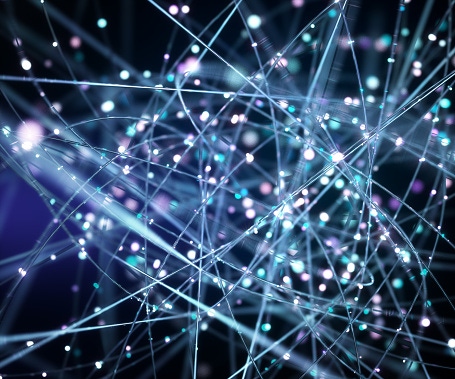 After a decade dominated by the growing reliance on centralized third-party public cloud services, the deployment of edge computing systems and Internet of Things (IoT) devices represents a partial pendulum swing back to decentralized data management. Large cloud service providers, however, are eager to extend services from the cloud to the edge. As a result, organizations face decisions on how tightly to tie evolving architecture to a single service provider.
Cloud computing services such as Amazon Web Services (AWS) and Microsoft Azure allowed large corporations to ease dependence on large, costly private data centers. They also enabled emerging companies to rapidly scale up to compete with larger competitors even if they lacked the time or financial resources to build their own computing infrastructure. 
But as organizations seek to capitalize on a growing torrent of data from edge devices and servers, they can't afford to be constrained by the latency and bandwidth limitations inherent in transmitting data up to a cloud service. In critical situations, operational control requires real-time monitoring and analytics capabilities. 
"Now people realize that data should be close to where it's absorbed from or consumed," said David Linthicum, chief cloud strategy officer at Deloitte, the consulting and advisory services  firm. "If you're flying an airplane, you don't want to send data down to a cloud server to see if the engines are on fire." 
Still, cloud resources are essential, for cost-effectively analyzing large data volumes over time that can feed models for implementation on devices operating at the edge—whether in a plane, controlling autonomous vehicles, re-calibrating factory machines, or deployed throughout a so-called smart city. 
"The problem everybody is trying to solve is how to balance data between edge-based devices and cloud systems," Linthicum said. 
New York-based Oden Technologies developed an industrial automation and analytics platform that used a cloud-to-edge architecture to provide manufacturers with an AI-powered production recommendation system to optimize production and hit peak factory performance. An edge gateway server connects to the company's Oden Cloud to enable complex data processing and real-time machine learning in edge applications. 
"Our Golden Run platform uses a machine learning model that is periodically updated. Whenever there is enough new data, we run it to see if there might be a new optimization to implement," said Oden co-founder and CEO Willem Sunblad. "We might do that a week at a time so it doesn't have to run at the edge, but predictive quality should run in real time and for that you want latency to be low and don't want the dependency of the internet."
How to Navigate Cloud-to-Edge Models?
The Linux Foundation-supported State of the Edge 2020 report noted that infrastructure to support edge computing is "nascent" and enterprises may have to implement their own until the technology matures. "Until there are public 'edge clouds' and ubiquitous high-speed networks (e.g., 5G connectivity), custom edge installations may be the only way to reliably implement an edge application," the report asserted. "However, as the demand for edge applications grow[s], the cloud will drift to the edge. Edge computing will become part of the standard internet topology." 
In the meantime, organizations are largely on their own to manage edge data effectively. With edge devices expected to number in the billions over the next decade, it would be cost-prohibitive to store and process all the data they generate in the cloud. But the ability to analyze huge amounts of data in the cloud may prove lucrative in leveraging artificial intelligence and in improving and developing processes, products and services. So the challenge lies in determining what data to move to the cloud and how to manage it.
Not surprisingly, large cloud services are eager to help, as they have a stake in ensuring that their services encompass as much edge data as possible. AWS and Microsoft Azure have both introduced cloud-related technology that can be employed on premise in edge data centers, on edge devices such as gateways, in 5G networks, and even down to microcontrollers that operate individual IoT sensors. 
"We offer a plethora tools and services which have one thing in common," said Dirk Didascalou, AWS vice president with responsibility for IoT services, "that is in principle the way you write your application is the same: You only have to write it once," whether deployment is in the cloud, on the factory floor, or in a 5G wireless network. "If you had to write applications for all those different scenarios, you'd create more complexity than you have today," he added.
Other providers such as Google, IBM, VMware and Oracle have also implemented strategies to extend their cloud services to the edge. 
Matthew Wopata, a U.S.-based senior analyst focused on industrial technologies for IoT Analytics of Hamburg, Germany, said that companies must evaluate whether they want to be locked-in to a single architectural stack, from the cloud all the way down to edge devices. "It's a broader question of whether locked-in is the way to go because of the benefits you get from not having to support multiple systems, or is it a better way to go with a multicloud and multi-edge architecture and compatibility across all these providers using virtualization," Wopata said.
Edge and cloud computing are far from mutually exclusive, but they represent competing interests. 
"The systems need to work together but edge is its own environment," said Kilton Hopkins, CEO and co-founder of Edgeworx, a developer of an open source edge software platform. "It's almost like a republic, where edge is the local government and cloud is this federated entity which oversees everything, but needs to allow the edge to independently operate. I think that really is not palatable to an AWS or a Microsoft Azure."
The stakes are high. In 2019, according to Synergy Research Group, spending on cloud infrastructure services—including infrastructure as a service, platform-as-a-service, and private cloud—for the first time exceeded spending on data center hardware and software, demonstrating how centralized computing has become the dominant force. 
The risk to Amazon Web Services, Microsoft Azure, Google Cloud and other major cloud offerings is growing independence of the edge from cloud which could threaten or at least slow the rate of data centralization. The less market control cloud giants can exert, the greater the opportunity for new service providers—or enterprises themselves—to operate edge data centers and mini-clouds to reduce reliance on public cloud storage and processing, further amplifying the swing back to decentralized computing.
As organizations develop their cloud-to-edge architectural strategies, each will have to determine the extent they are willing to rely on public cloud providers or whether investing in hybrid architectures provides greater control over their individual destinies.
Sign Up for the Newsletter
The latest IoT news, insights & real-life use cases...delivered to your inbox
You May Also Like
---