Self-Driving Bus Arrives in Maryland, with IBM Watson as Concierge
Self-Driving Bus Arrives in Maryland, with IBM Watson as Concierge
The company Local Motors is planning on testing a self-driving bus on public roads.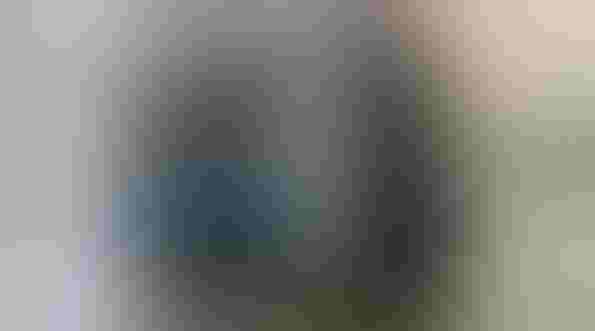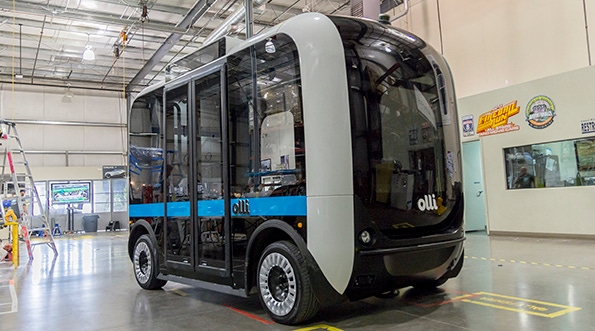 By James Morra
Local Motors is a strange animal, even for an automotive industry in transition. The automaker has become known for using 3-D printers to make certain parts and relying on a community of developers to sketch out vehicle features. Now it is trying to stick another odd-colored feather in its cap: a fully autonomous bus called Olli.
The company said that it will begin testing the electric bus on public roads in National Harbor, Md., where it recently opened a new manufacturing and research facility. Local Motors plans to give free public rides in the vehicle, which seats 12, toward the end of the summer.
Olli was intended for driving around cities, providing a service that falls somewhere in between public transportation and ride-hailing apps from the likes of Uber Technologies and Lyft. Once the bus is cleared to operate autonomously, passengers will be able to call it with an app.
"Olli offers a smart, safe, and sustainable transportation solution that is long overdue," John B. Rogers, chief executive of Local Motors, said in a statement. Supporters of autonomous driving have underlined its potential to alleviate gridlock traffic and make the roads safer not only for other drivers but also for pedestrians and bicyclists.
Autonomous driving has tended to fall into the category of so-called mobility—an umbrella term that encapsulates an apparent move from car ownership to more on-demand services. At the heart of that shift is Uber, which is also investing in self-driving cars as an replace its drivers. Traditional automakers are also taking notice, with General Motors following a $500 million investment in Lyft with the purchase of software maker Cruise Automation for $1 billion earlier this year. Ford, which has vowed to triple the number of engineers working on autonomous systems, launched a ride-sharing service called Maven in February.
While most investors are experimenting with the technology, the lion's share of testing has been restricted to engineers and company workers. Local Motors says that its program around National Harbor will be among the earliest tests with the public, which remains largely skeptical of self-driving cars.
Olli navigates with a combination of mapping data, lidar sensors, and cameras embedded around the vehicle, though little more about the computers handling all that information has been revealed. Olli's top speed is around 12 miles per hour, according to the vehicle's datasheet, but it will likely drive slower for initial public tests, the company said.
Local Motors said that it has begun talking with officials in Miami-Dade County in Florida, Las Vegas, and Denmark on setting up trial systems toward the end of 2016.
Olli will also incorporate IBM's Watson artificial intelligence platform. Watson, which is located in the cloud, will not actually navigate the vehicle, but will collect data about Olli's driving patterns and talk with passengers through a voice interface. To start, passengers can ask Watson questions about how Olli works, but in the future it could allow them to request new destinations or ask for suggestions about where to eat.
The chance to educate riders about autonomous cars was one of the reasons why Local Motors built their new facility in National Harbor, Rogers said. The town was chosen for its proximity to Washington D.C. where government regulators are deciding on rules for self-driving cars. While autonomous highway driving has mostly been settled, officials are still trying to address advanced designs, like Olli, which have no steering wheel or brake pedal.
Only a single Olli model is currently located at the new facility. But Local Motors, which recently received an undisclosed amount of funding from Airbus Ventures, is building more vehicles at its Phoenix headquarters.
This article originally appeared in Electronic Design.
Sign Up for the Newsletter
The latest IoT news, insights & real-life use cases...delivered to your inbox
You May Also Like
---