IoT Startups Eye Data, Sensor-Heavy Aviation Sector
IoT Startups Eye Data, Sensor-Heavy Aviation Sector
IoT-related startups strive to make a business case in aerospace realm.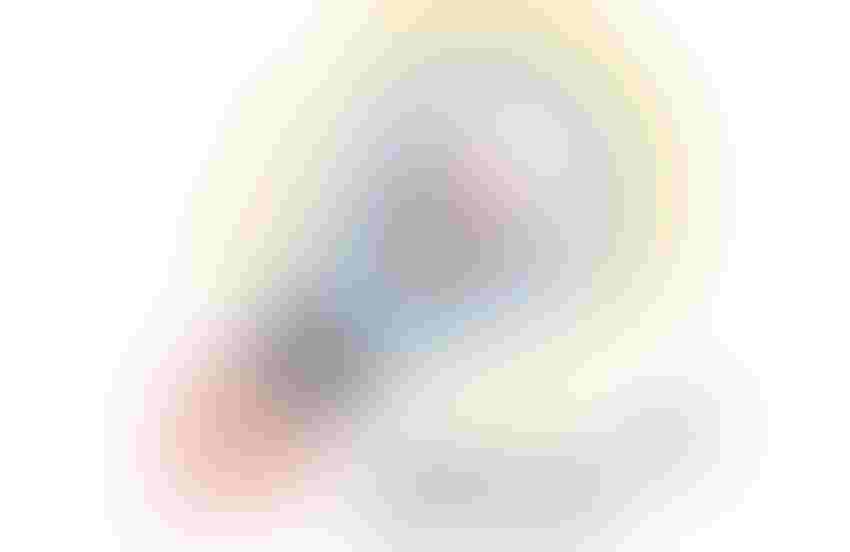 By James Pozzi
Some are calling the Internet-of-Things (IoT) boom the next industrial revolution, so there has been no shortage of related startup firms emerging globally in the past five years. Looking at the background of IoT, this growth is not surprising. Data from Juniper Research estimates the 13.4 billion connected "things" in the world in 2016 will almost triple, to 38.5 billion, by 2020.
This large-scale increase draws an interesting parallel with the data explosion in commercial aviation, underscored by the sheer number of gigabytes generated per flight by a single aircraft fitted with thousands of sensors.
No wonder more IOT startups are leaning toward commercial aviation. Particularly ubiquitous in North America and Europe, these young companies are using their expertise to help MROs, OEMs and airlines explore the benefits of managing data effectively and increasing their competitive edge via available software and technology offerings.
Standing Out From the Crowd
Predikto, an Atlanta-based data-analytics specialist established in 2012, has turned its attentions to IoT in the aviation sector. It initially served the rail industry, but has since grown its aviation customer base (after winning a contract with an unspecified carrier).
Mario Montag, Predikto's CEO and founder, says he was inspired to set up the company after experiencing firsthand how reactive, rather than proactive, a natural gas company was to the concept of data analytics. While he concedes there is a lot of hype around IoT, he also sees genuine opportunities for it to create a competitive edge if used effectively.
"A lot of money is being spent in the area of data collection, but what good is having all these sensors on aircraft and their parts if it doesn't lead to changing something in a company's behavior that adds value to the bottom line?" he asks.
On the subject of how smaller companies differ from larger players, Montag says: "Being small for the sake of being small is not an advantage, but what happens is companies like ours become less of a risk for the customer. If an airline or an OEM is looking for a solution and has already tried larger players, then they are more prepared to talk to the little guy."
California, arguably the global tech hub capital, has seen a lot of IoT-related startups appear in recent years offering services similar to Predikto's. C3 IoT, headquartered 30 mi. south of San Francisco, was founded in 2009 offering a number of IoT applications, including predictive maintenance, sensor network health and supply chain optimization. It has undertaken projects with airframe manufacturers and OEMs in areas such as anticipating supply chain delay, IoT solutions for manufacturing, and predictive maintenance applications across aircraft systems and line replaceable units.
Ed Abbo, C3 IoT president and chief technical officer, says aviation has been proactive in IoT adoption. "Aerospace is embracing IoT as a paradigm. Adoption is being led by airframers and OEMs who understand that this technology will allow them to improve operational efficiencies and offer more competitive product service agreements that could potentially disrupt the market in their favor."
Another California startup, San Jose-based Peaxy, also was established in 2012 and has worked on a series of data projects within the aerospace sector with the aim of giving engineers and technicians better access to technical data sets. CEO Manuel Terranova says Peaxy has analyzed on-wing and test cell data for customers and is now working to develop predictive maintenance algorithms, an area he thinks will play a dominant role in the future of the industry.
"The next generation of sensors going on fuselage, landing gear and turbines are all going to be around sensors to help do predictive maintenance," Terranova says. "The business model has shifted back to the OEMs to keep equipment available, and now much richer sensor data sets are needed in order to get to the predictive algorithms."
This is a view shared by Abbo, who believes the prevalence of newer, connected aircraft such as the Boeing 787, Airbus A350 and the Bombardier C Series will influence the way companies will approach data and IoT applications. "As fleets modernize and adopt newer aircraft that produce orders of magnitude more data, the need for advanced machine-learning analytics will be at the core of system characterization and performance analysis. These technologies will be essential to aircraft system anomaly-detection capabilities and vital maintenance troubleshooting efforts."
Acquisitions
A common trend of the past couple of years has been the spike in acquisitions taking place, with large players such as GE, Microsoft and IBM acquiring IoT startups to grow their scope. A core example is Indian engineering specialist Cyient, which acquired a majority stake in Invati Insights in 2014 before rebranding the business to Cyient Insights. It now specializes in advanced analytics and IoT applications.
Bhoopathi Rapolu, Cyient's head of analytics for Europe, the Middle East and Africa, says the acquisition served to grow its expertise in a potentially influential market. "We saw the potential applicability of the revolutionary technologies like data analytics and IoT in aviation. Though Cyient has developed deep engineering expertise over the past two decades, it was lacking data science skills to leverage this opportunity effectively—which the acquisition gave us."
Rapolu says that while larger players like GE Aviation are focusing on predictive maintenance for aircraft engines and avionics systems, startups are focusing on more specific areas. For maintenance projects, Predikto's Montag sees opportunities for smaller startups in specialist sectors: "In areas such as landing gears and hydraulics, there hasn't been as much emphasis or focus on trying to create solutions." Customers seem more ready to work with "us in these non-engine areas."
Abbo, meanwhile, sees opportunity for C3 IoT across the entire aviation value stream, including maintenance planning, and says the only impediment to greater aviation industry adoption lies within the industry itself. "The biggest hurdles to IoT adoption are the speed with which the sector is capable of embracing the amount of change that IoT technologies signify in terms of business process reengineering," he says. "As with other sectors, such as manufacturing and energy, innovative companies are much better positioned to take full advantage of the benefits IoT has to offer." 
This article originally appeared on our sister publication InsideMRO.
Sign Up for the Newsletter
The latest IoT news, insights & real-life use cases...delivered to your inbox
You May Also Like
---