Governments Of The Future Will Make Lives Better
Governments Of The Future Will Make Lives Better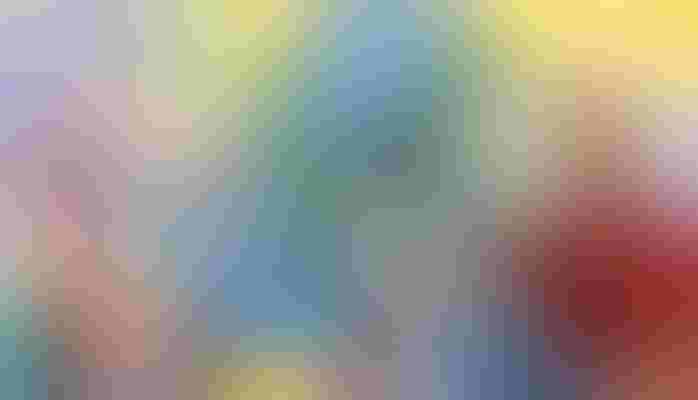 Governments and society as a whole are experiencing a digital transformation that is making them more agile and inclusive. By embracing new technology, local governments are becoming more organized. They are staying informed and using real-time data to make faster decisions. Digital governments are working closer with their community members. Citizens are solving problems using information gathered through open access to government data. Digital governments can also scale services to meet the needs of their citizens. These efforts are improving services and building better communities. 
Real-time relief: American Red Cross
The American Red Cross uses a digital business model to deliver disaster relief. The Red Cross is not a government agency. It is a nonprofit organization that has a unique relationship with the federal government. As a federal charter, the Red Cross works with local governments when disaster strikes. During Superstorm Sandy, the Red Cross worked with the Federal Emergency Management System (FEMA). The organization provided immediate relief to victims in 10 states within hours after the hurricane. The Red Cross immediately dispatched 471 trucks of inventory to the affected areas. Within 72 hours, temporary warehouses were set up to store 7 million relief items.
Without digital technology, this type of logistical task could take weeks instead of hours. Jill Bossi, at the time the chief procurement officer of the American Red Cross, remembers getting a call for a specific relief item. The front lines of the disaster needed the item immediately. Because the Red Cross uses digital technology to track its inventory, Bossi's team was able to get online and find the trucking company that was transporting that item. The company knew which truck it was on and called the driver. He told them he was at the location but was 27th in line. The team radioed ahead and got his truck moved to the front of the line. This instant problem-solving could not exist without digital technology.
Bridging the gap: Code for America
Code for America uses technology to make it easier to connect government with citizens. This nonprofit group works with governments to bring their policies to life. By understanding what people need, they are creating platforms that encourage civic participation. Rather than wading through a sea of red tape to achieve simple tasks, they are giving the power back to the people. By sharing government data, the public is working to solve community problems. Code for America helps by creating public apps that bring communities together.
In one city, the organization developed a simple app that let citizens adopt fire hydrants. During snowstorms, citizens dig out their fire hydrants. In return, they get to name their hydrants, giving citizens a sense of ownership. This simple solution solved a problem that cost the city money and manpower in the past. The app went viral, and now other governments are clamoring to use it in their communities. The founder, Jennifer Pahlka, says that "technology is making it possible to fundamentally reframe the function of government." It is doing this "in a way that can actually scale by strengthening civil society."
The new generation has grown up in the digital age. They know how to solve problems with their hands by writing a few lines of code. By partnering with the community, governments are more accessible than ever before. 
Collaborating for change: Edmonton
The Canadian city of Edmonton is improving services by publishing data and encouraging collaboration. Its online citizen dashboard posts city information. The community responds by using the information to solve problems. Citizens create apps to address traffic, construction, and other issues that affect the city. The government does not have to invest money or manpower into the solution. According to Chris Moore, former CIO of the city of Edmonton, "A best-run city is a city that has vision. It is a city that co-creates and collaborates, not just with itself, but with its citizens."
By allowing easy access to government information, the community as a whole solves problems. They are doing it faster, cheaper, and in more innovative ways than the government could do. As Moore says, "it's an exciting time to be in technology, and in government right now."
The future of government: Brisbane
The city of Brisbane is benefiting from embracing digital government. The largest local government in Australia, Brisbane is leading the way to technology infrastructures. Using a network of private and public resources, the city is solving problems in real-time. This allows it to scale its operations up or down to address any and all issues that affect the city. Councilman Greg Evans says the "council's smart city strategy is about looking at ways we can use technology to better serve the people."
For instance, it has outfitted workers in the field with handheld digital technology. The city can now address issues in hours instead of days. Workers identify work sites, create action plans, develop teams, and mobilize equipment the same day. This gets potholes filled faster and parks maintained better, all for less money and with fewer disruptions. During natural disasters, Brisbane can now scale its relief operations. Using real-time information, departments can dispatch help as soon as damage occurs.
By reimagining government models, services are improving, and communities are growing stronger. With digital technology, governments are achieving more. Real-time information allows agencies to work fast and in more efficient ways. Access to government data lets citizens solve problems and create change. City governments looking toward the future are creating new ways to scale their operations. These changes are essential to meet the needs of the community, be it everyday issues or during extreme situations. 
Read about more about SAP's perspective on Digital Government here.
This article originally appeared on SAP Business Trends.
Dante Ricci

About Dante Ricci
Dante Ricci is the Global Public Services Marketing & Communications lead at SAP. His specialties include enterprise software, business strategy, business development, cloud computing and solution selling.
Sign Up for the Newsletter
The latest IoT news, insights & real-life use cases...delivered to your inbox
You May Also Like
---