Bluetooth Tries Working Smarter, Not Harder
Bluetooth Tries Working Smarter, Not Harder
Svenn-Tore Larsen is trying to build an entire business on Bluetooth. But the company where he serves as chief executive, Nordic Semiconductor, is not using the familiar wireless standard that has found its place in everything from smartphones to a bevy of Internet of Things applications.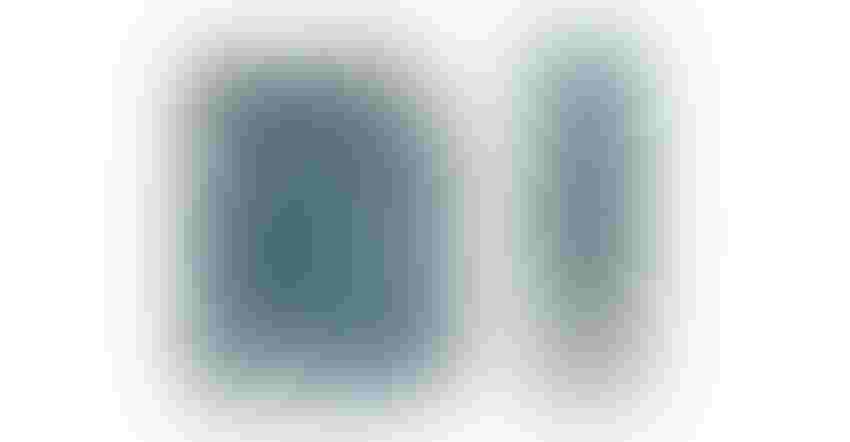 By James Morra
Instead, the company is betting on Bluetooth Smart, a relatively newer version (about half the age of standard Bluetooth) that consumes significantly less power from batteries inside things like wearables and tiny sensors. In 2015, around 57% of the company's $193 million in revenue came from sales of Bluetooth Smart chips, up from 37% of Nordic's business in 2014.
"We are positioned for a great market opportunity," Larsen said during the conference call for Nordic's first-quarter earnings in April, citing the growing demand for Bluetooth Smart in household devices and wearables. He told investors that Bluetooth Smart would account for an increasing part of the business over the next few years.
Nordic's efforts are not that unusual. The company is part of a stampede of chipmakers that are fusing processors with low-power wireless components inside integrated systems, or SoCs. The industry anticipates that sensors and other devices in buildings and factories will have to operate on incredibly low power to conserve battery power—or allow them to harvest energy from their surroundings. But that is only possible with extremely low-power networks.
Bluetooth Smart will be inside around 27% of all products equipped with Bluetooth by 2021, according to ABI Research, a technology research firm. Previous research has estimated that around 20 billion Bluetooth chips will be sold between 2014 and 2019. The Bluetooth Special Interests Group, which maintains the standard, predicts that more than 90% of smartphones with Bluetooth will support the low-power version by 2018.
"While there remain significant opportunities for Bluetooth smartphone accessories and connected home devices, there will be increasing traction toward connecting to everyday household objects," says Andrew Zignani, industry analyst at ABI Research. "Improvements in energy efficiency and range, and reductions in size, will be contributing factors accelerating shipment growth."
First developed around a decade ago, Bluetooth Smart was known as Wibree before merging with the main Bluetooth specification in 2010. Over the last few years, the Bluetooth SIG has updated the standard to play into Smart's strengths. Later this year, the standard will gain significant increases in range and speed, without consuming any additional power. The new version will also include mesh networking, allowing Bluetooth devices to connect in networks covering entire buildings.
Earlier this year, the Bluetooth SIG introduced a new architecture that would help developers build gateways to relay data to the cloud and back. Arduino recently built Smart into its latest Primo development board, so that it could "communicate with other internet-connected nodes without requiring the resources of a complex and expensive gateway such as a Wi-Fi router or smartphone."
Major chipmakers are racing to incorporate Bluetooth Smart into their products. Some companies—wireless veterans like Mediatek and Internet of Things crusaders like Texas Instruments and Marvell—are devoting internal resources to low-power chips. Others are turning to mergers and acquisitions to avoid missing the boat for things like wearables and sensors.
In 2014, Qualcomm bought Cambridge Silicon Radio, a company that helped introduce mesh networking with Bluetooth Smart, in the second-largest deal in the company's history. Not long after that, Silicon Labs jumped at the opportunity to buy Bluegiga Technologies, which developed Bluetooth Smart modules for industrial equipment and smart household devices.
More recently, Cypress Semiconductors made a huge step into the low-power wireless market, buying Broadcom's wireless Internet of Things business for $550 million. Under the terms of the deal, Broadcom will shed its Wi-Fi, Bluetooth, and ZigBee products and intellectual property. Cypress plans to combine the new wireless chips with its low-power programmable chips and microcontrollers.
Only tracing how Bluetooth chips have changed hands, however, undercuts the wide net that chipmakers are casting into wireless. Last year, Silicon Labs also acquired Telegesis, which designs mesh networking modules based on ZigBee and Thread protocols. Bluetooth is also clashing with other parvenus like Z-Wave and a low-power version of Wi-Fi called HaLow.
The migration into low-power wireless standards is helping to create new kinds of devices, ones that could gather the huge amounts of data necessary to automate homes and businesses. Many startups are trying to make sensors and other devices self-sufficient by harvesting tiny bits of energy—like wireless radiation—from their surroundings. Instead of using batteries, the sensors can save that energy to collect and transmit data.
Bluetooth Smart has also created an opening for new consumer experiences. Large companies including Google and Apple are playing around with beacons, or tiny Bluetooth transmitters. Apps installed on your smartphone listen for signals radiated by the beacons, which can be embedded in anything from grocery store shelves to movie posters. When your smartphone gets within range, you can receive a coupon for a bag of chips, find show times for the movie advertised on the poster, and even make payments to things like parking meters.
Google and Apple both have open platforms for developing beacons, called Eddystone and iBeacon, respectively. Google has released several application programming interfaces that help developers detect nearby beacons and business owners manage the data gathered by beacons on the cloud.
"OEMs can also utilize Bluetooth's throughput advantage versus 802.15.4 [standards like ZigBee and Thread] and lower power consumption versus Wi-Fi in order to create  new and unique use cases that separate them from competing connectivity solutions," Zignani said.
This article was originally published in our sister publication Electronic Design.
Sign Up for the Newsletter
The latest IoT news, insights & real-life use cases...delivered to your inbox
You May Also Like
---